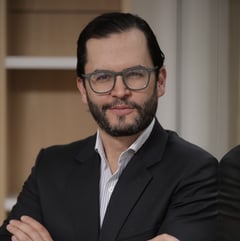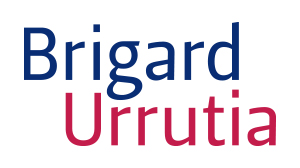 Bogota, Colombia
Local Time: Thursday 00:44
Practice Expertise
Customs and International Trade
Cannabis Law
Areas of Practice
Customs and International Trade
Cannabis Law
WSG Practice Industries
WSG Leadership
Trade and Investment Group - Group Leader
Profile
He worked as foreign attorney in Harkins Cunningham LLP in New York, and in Uría Menéndez in Madrid, Spain. Mr. Mafla joined Brigard Urrutia in 2006 and is Partner of the firm since 2015, focusing on the Corporate/M&A, and Customs and International Trade practices. Mr. Mafla is admitted to practice law in Colombia (2001), in the state of New York (2006) and in the United States Court of International Trade (2015).
Attorney with wide expertise in commercial law, international business law, mergers and acquisitions, and customs and international trade. Mr. Mafla is also an arbitrator at the Center for Conciliation and Arbitration of the Chamber of Commerce of Bogotá, and currently is the Chairman of the Investment Committee of the Colombian American Chamber of Commerce (AMCHAM Colombia). He is also member of the Academic Committee of Customs and Foreign Trade of the Colombian Institute of Tax Law.
Mr. Mafla is an attorney from the School of Law of Universidad de los Andes, and obtained a postgraduate degree in Business Law from Universidad Externado in Colombia. He also holds an LL.M from New York University School of Law. Aside from his legal practice, He is professor (undergraduate and postgraduate studies) of Commercial Law and International Economic and International Trade Law at Universidad Externado, Universidad de los Andes, ICESI and EAFIT in Colombia.
He was recognized as star associate by Chambers and Partners Latin America in 2013, 2014 and 2015. He was also recognized as a leading lawyer by Legal 500 in 2012 and 2013 and by Who's Who Legal. After his appointment as partner in 2015, Chambers and Partners recognized him as an "Up and Coming" lawyer for Colombia in connection with International Trade/WTO.Mr. Mafla obtained the scholarship Lucia Patino at Universidad de los Andes in 1999.
Bar Admissions
Was admitted to practice law in Colombia in 2001, in the State of New York, United States, in 2006, and in the U.S. Court of International Trade in 2015.
Education
Lawyer from Universidad de los Andes. He holds a postgraduate degree in Business Law from Universidad Externado de Colombia and an LL.M from New York University School of Law. He also has Diploma in French Language and Civilization from University of Nantes and a Diploma in Customs Law from Pontificia Universidad Javeriana.
Areas of Practice
Customs and International Trade
Professional Career
Significant Accomplishments
Worked from September 2008 to April 2009 as exchange lawyer with the Spanish legal firm Uría Menéndez. In 2005 and 2006 was employed by Harkins Cunningham LLP as foreign lawyer, and was an associate at Cavelier Abogados from 2001 to 2004. Also published an article entitled "Disintegration of Commercial Integration - Trade System" - Cavelier Abogados article, 2003. Currently is a member of the American Bar Association (ABA) and the New York State Bar Association.
Professional Associations
American Bar Association
International Bar Association
International Fiscal Association
NYSBA
Seminars
- Tratados internacionales de Colombia: oportunidades para la inversion, Uria Mendez, 2009.
- Regimen de medidas antidumping en Colombia, 2010.
- TLC/FTA Colombia-Triangulo Norte: Regimen de Inversiones. 2010.
Articles
Additional Articles
- ¿Mecanismos de Participacion Ciudadana, ficcion o realidad? Uniandes, 2001.
- Desintegracion de la integracion comercial de las Americas, Cavelier Abogados, 2003.
- Ultra vires en el derecho colombiano y comparado, Cavelier Abogados, 2003.
- Current access conditions for foreign-funded banks in China, NYU, 2005.
- The ultimate fertilizer: using law to foster agribusiness, Latin Lawyer, 2006.
- Directors ' liability and indemnification: a global guide, Globe Business Publishing, 2007.
Meet our Firms and Professionals
WSG's member firms include legal, investment banking and accounting experts across industries and on a global scale. We invite you to meet our member firms and professionals.