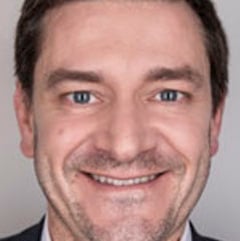 Jose Pedro Anacoreta
Partner

Practice Expertise
Areas of Practice
Profile
Jose Pedro is a partner in the Employment and Labour practice. With more than 20 years' professional experience, Jose has provided in-house consultancy services in large companies and to human resources departments. He has extensive experience in human resources process management, including labour relations, organisation of working hours, remuneration process management, international mobility, talent management, and corporate governance.
He has advised Portuguese and international clients on employment and labour law and social security matters.
Jose Pedro earned an international MBA from Catolica Porto Business School in partnership with ESADE (Barcelona) and Pontifice Universidade Catolica de Sao Paulo (Brazil) and completed a postgraduate course in employment law at the Faculty of Law of the University of Coimbra.
Before joining PLMJ, Jose was the legal director at Worten, he worked in the legal and HR area of Sonae and was a lawyer at the law firm Uria Menendez - Proenca de Carvalho.
Education
Law degree from Universidade Catolica Portuguesa, Porto, 1998
Admitted to the Portuguese Bar Association, 2001
International MBA at Catolica Porto Business School in partnership with ESADE (Barcelona) and Pontifice Universidade Catolica de Sao Paulo (Brazil), 2013
General course in Management at Nova Forum, Universidade Nova de Lisboa, 2009
Postgraduate in employment law at the Faculty of Law of the University of Coimbra, 2003
Professional Career
Professional Activities and Experience
Director in the shared services department at Sonae, 2009-2020
Senior associate at the law firm Uria Menendez, 2007-2008
Labour relations director at Sonae, 2003-2006
Lawyer at the law firm Vasconcelos, F. Sa Carneiro Fontes & Associados, 2000-2003