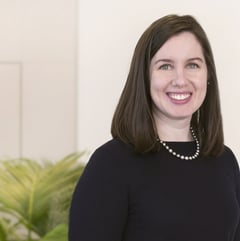 Practice Expertise
Distressed Debt, Securities and Claims ...
Areas of Practice
Distressed Debt, Securities and Claims ...
Profile
Lauren advises clients in the purchase and sale of loans, securities and other interests in domestic and international companies.
Over the course of eight years guiding active and high-profile participants in the secondary trading market, Lauren has represented commercial banks, investment banks, hedge funds and other financial institutions engaged in distressed debt trading under the frameworks of both The Loan Syndications and Trading Association (LSTA) and the Loan Market Association (LMA).
Lauren couples her robust trading experience with a well-rounded background in a variety of lending transactions. She has provided counsel to domestic and foreign investment banks in secured debt financing transactions of bilateral and syndicated term loans, revolving loans, guarantees and letters of credit.Lauren has also represented commercial real estate finance companies in connection with mortgage loans on commercial properties such as hotels, shopping centers, office buildings and industrial buildings.
Relevant Experience
Represents clients in connection with trades of debt owed by and equity shares issued by numerous distressed companies, including companies nearing bankruptcy and in bankruptcy.
Education
BA, University of Notre Dame, History, cum laude, 2003
Areas of Practice
Distressed Debt, Securities and Claims Trading