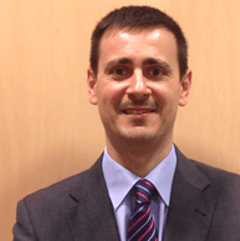 Leonardo Adamo
Principal associate

Practice Expertise
Corporate Law and Commercial Contracts
Areas of Practice
Corporate Law and Commercial Contracts
Profile
Leonardo Adamo is a principal associate in the Corporate Law and Commercial Contracts practice.
He has extensive expertise in M&A deals, international contracts, family protocols and data protection law.
He is a practicing lawyer in Italy and Spain. Having trained in Italy, he has particularly strong ties to Italian-speaking clients, and advises on transactions with/from Italy.
He provides recurring advice on contractual, corporate and internal restructuring matters to various groups of companies.
Leonardo Adamo has been a member of the Valencia Bar Association since 2006 and a member of the Catania Bar Association (Italy) since 2003.
Education

Degree in Law, Università degli Studi di Catania (Italy).

Areas of Practice
Corporate Law and Commercial Contracts