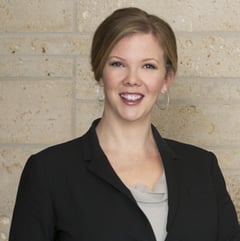 Texas, USA
Local Time: Tuesday 03:22
Practice Expertise
Climate Change and Corporate Sustainability
Energy Power and Natural Resources
Insurance Recovery
Litigation
Areas of Practice
Climate Change and Corporate Sustainability
Energy Power and Natural Resources
Insurance Recovery
Litigation
Privacy and Data Security
Products Liability Litigation
Real Estate
Real Estate Litigation
Technology
View More
Profile
When it comes to complex commercial litigation, cyber-related liabilities and insurance matters, a lawyer needs to understand her clients' big picture business goals and objectives. Approaching disputes from this business-oriented perspective, Texas Lawyer 2019 Attorney of the Year Leslie C. Thorne has successfully represented the nation's largest and most prominent corporations. As co-chair of the firm's Litigation Practice Group, Leslie not only develops and executes effective strategies, she also makes sure that her clients are part of the process at every step. The better informed her clients are, the better able they are to make critical decisions affecting their businesses.
In recent litigation matters, Leslie secured dismissal of fiduciary duty and minority oppression claims against major shareholders of a healthcare corporation, obtained a temporary restraining order and injunction against a foreign sovereign pending an international arbitration of an oil and gas dispute, obtained a total trial victory for a corporate defendant in a breach of contract dispute, and secured a settlement for a national energy company in connection with a failed ethanol venture.
Clients also rely on Leslie's counsel in dealing with underwriting and risk management issues, including drafting and negotiating insurance policies, insurance and indemnification provisions in corporate transactions, and claims presentation to insurers. Leslie is a relentless advocate for her policyholder clients, representing them in connection with policies covering cyber liability, environmental and pollution liability, products liability, trade credit risks, professional liability, intellectual property claims, general liability, directors' and officers' liability, commercial crime, property losses and business interruption. Her extensive experience and strength in creatively analyzing complex coverage disputes enables her to develop effective strategies for quickly and cost-effectively obtaining the maximum recovery.
Apart from the work for her clients, Leslie is widely recognized as a leader in the legal community and the community at large. Leslie currently serves on the Robert W. Calvert Inn of Court and as an ABA Insurance Coverage Litigation Additional Insured Subcommittee co-chair. Leslie and her work have appeared in—among others—Insurance Journal, Texas Lawyer, Austin Business Journal, Intellectual Property & Technology Law Journal, Corporate Counsel Review, Executive Counsel Magazine, Law360, and many ABA publications. Leslie also speaks frequently at local, state and national conferences and seminars on all manner of insurance, energy and construction-related topics, from cyber coverage to indemnification agreements to negotiating large construction projects. Leslie served as the board chair for non-profit Manos de Cristo, which provides basic needs, education and dental services to Austin's disadvantaged population, and has also served on the Keep Texas Beautiful and Central Texas SPCA Boards. She currently serves on the Board of Texas Appleseed.
Bar Admissions
Texas, 2004
New York, 2015
Education
J.D., University of Texas at Austin School of Law, 2004, Member, Texas Review of Entertainment and Sports Law
B.A., University of Texas at Austin, 2001
Areas of Practice
Climate Change and Corporate Sustainability
Energy Power and Natural Resources
Insurance Recovery
Litigation
Privacy and Data Security
Products Liability Litigation
Real Estate
Real Estate Litigation
Technology
Professional Career
Significant Accomplishments
Obtained recoveries for real estate developers in construction defect cases involving multi-million dollar office buildings and hotels.
Secured a settlement with carriers in connection with MTBE-related claims made against Fortune 50 client.
Convinced the carrier to post supersedeas bond and provide appellate defense for energy company found liable for intentional private nuisance in connection with its oil and gas operations.
Secured dismissal of fiduciary duty and minority oppression claims against major shareholders in a healthcare corporation.
Successfully defended a bank at trial against a breach of contract claim.
Secured a settlement for a national energy company in connection with a failed ethanol venture.
Conducted an internal investigation and remediation of a data security breach at a national hotel chain.
Convinced insurers to cover extensive property losses caused by various hurricanes and other natural disasters.
Obtained a total victory for a corporate defendant at trial over an employment contract.
Advised national lenders of insurance needs for real estate development projects.
In an oil and gas dispute, secured a temporary restraining order and temporary injunction against a foreign sovereign pending international arbitration of dispute.
Obtained a favorable settlement for a corporate plaintiff in a fraud case involving theft of business.
Obtained a temporary restraining order preventing a landlord from terminating a commercial lease.
Obtained a total reversal of a tax assessment on aircraft.
Advised corporate policyholders regarding risk transfer strategies.
Helped corporate policyholders recover insurance monies from resistant carriers.
Represented owners and developers in construction disputes with architects, contractors and subcontractors.
Articles
Meet our Firms and Professionals
WSG's member firms include legal, investment banking and accounting experts across industries and on a global scale. We invite you to meet our member firms and professionals.