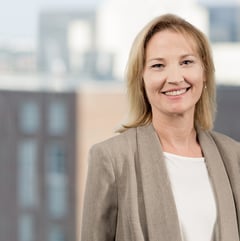 Practice Expertise
Environmental
Energy and Environmental Litigation
Energy Litigation
Areas of Practice
Energy and Environmental Litigation
Energy Litigation
Environmental
Energy Transition
Profile
Linda's practice focuses primarily on complex environmental litigation, agency rulemakings, compliance counseling and environmental aspects of business transactions, both under state and federal law.
Linda has a multifaceted practice covering the major federal environmental statutes, including the Clean Air Act, Clean Water Act, Comprehensive Environmental Response, Compensation and Liability Act (CERCLA or Superfund), Resource Conservation and Recovery Act (RCRA) and others, as well as certain environmental statutes and regulations under North Carolina law. Representative clients include companies engaged in electricity generation, waste management, chemical manufacturing, farming and food processing, and project finance.
Linda has extensive experience in state and federal regulatory matters analyzing proposed agency regulations and draft permits and submitting comments on behalf of industry clients to help shape a reasoned, cost-effective and common-sense approach to regulation. Linda also counsels clients on compliance with the statutes and regulations that govern their businesses and assists in challenges to agency rules and actions at both the state and federal level.
Currently, Linda represents a client in cutting edge complex litigation taking place in state, federal and administrative courts, which is setting new precedent and shaping the interpretation of various provisions of state and federal laws related to the management of coal ash and other coal combustion residuals. Linda also represents a client in the waste management industry in several Superfund matters which involve negotiating the allocation of cleanup costs among potentially responsible parties. Other experience includes drafting due diligence reports that advise clients investing in wind energy projects of potential environmental liabilities and executing public records requests under federal and state law and defending against public records requests to prevent disclosure of privileged or protected information.
Linda participates in the firm's pro bono initiative and recently represented a non-profit organization for at-risk youth in a workers' compensation insurance case before the North Carolina Industrial Commission.
Linda graduated with honors from the College of William & Mary Marshall-Wythe School of Law and prior to joining the firm, served as judicial clerk to the Honorable Sam W. Coleman, III on the Court of Appeals of Virginia.
Linda is admitted to practice in all state courts in the District of Columbia, North Carolina and Virginia.
Relevant Experience
Represents an electric utility client in complex environmental litigation in North Carolina state, federal and administrative courts under the Clean Water Act and North Carolina statutes related to the storage and disposal of coal combustion residuals, including coal ash.
Represents a waste management client in various litigation matters under the Comprehensive Environmental Response, Compensation and Liability Act (Superfund).
Drafts environmental due diligence reports related to proposed wind energy projects on behalf of banks and other financing institutions.
Drafted comments on behalf of a farm and food processing client to a proposed wastewater permit under the Clean Water Act and North Carolina statutes and regulations imposing a new effluent limit.
Advised an electric utility client on reporting requirements under its stormwater permit issued under the Clean Water Act.
Advised a chemical industry client on the regulation of transportation of hazardous and flammable materials under regulations promulgated by the US Department of Transportation (DOT), the US Occupational Safety and Health Administration (OSHA) and the National Fire Protection Association (NFPA).
Advised industry clients on potential liability under the Resource Conservation and Recovery Act and North Carolina statutes governing hazardous and non-hazardous waste disposal.
Has represented an electric utility association in numerous EPA rulemakings, including those under the Emergency Planning and Community Right-to-Know Act (EPCRA) and the Accidental Release and Risk Management Plan program under the Clean Air Act, by drafting comments on proposed rules, co-authoring compliance guidance and assisting in the research and writing of briefs in the appeals process.
Has drafted and submitted numerous public records requests under the US Freedom of Information Act and North Carolina Public Records Law and has defended against disclosure of privileged or protected public records.
Has conducted numerous in-depth background investigations on potential witnesses both for the defense and plaintiffs.
Bar Admissions

Education
BA, Smith College, Russian Language and Literature, cum laude, 1984
Areas of Practice
Energy and Environmental Litigation
Professional Career
Professional Activities and Experience
2017 Chambers USA Environment Law Firm of the Year
American Jurisprudence Award, Torts, Marshall-Wythe School of Law, 1990
Articles
Clean Air Handbook, chapter on Accidental Release Prevention under CAA §112(r), Hunton & Williams
Meet our Firms and Professionals
WSG's member firms include legal, investment banking and accounting experts across industries and on a global scale. We invite you to meet our member firms and professionals.