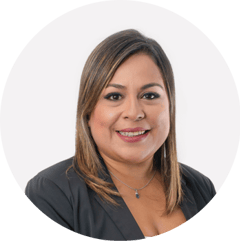 Antiguo Cuscatlan, El Salvador
Practice Expertise
Areas of Practice
WSG Practice Industries
WSG Leadership
Aviation Group - Member
Banking & Finance Group - Member
Emerging Leaders Group - Member
Energy Group - Member
Private Client Group - Member
Private Equity Group - Member
Public Procurement Group - Member
Trade and Investment Group - Member
Women's Professional Forum Group - Member
View More
Profile
Marcela is an associate at Consortium Legal – El Salvador, with 7 years of experience in the Procurement and Contracting sectors of the Public Administration, Construction Sector, and Bank Loans. She has extensive experience in notary law, public procurement and registry law.
She has advised important transnational construction companies and architects in the legal area for the presentation of tender documents or bids; review of tender contracts; review and preparation of legal documents for bidding processes in both World Bank, IDB and LACAP projects. She currently works in the Notary department, where she develops giving support in the preparation of notarial documents, as well as being responsible for verifying the quality of all documents that are to be incorporated in the different protocol books, always following current legal requirements. She is in charge of managing the notarial activity of the firm and of safeguarding and administrating the protocols of the notaries, as well as advising clients on real estate transactions such as property registry studies and acquisitions project, and property sales.
She is experienced in the management of deed processes in the different registers and she has performed as an UACI technician, executing different acquisition procedures such as free management and public tenders. Moreover, she has been a Junior Consultant for the ICR4GP program of the San Martín University in Argentina, researching on the state of the public acquisition areas in Central America.
Bar Admissions
El Salvador
Education
Diploma in Notary Law, Universidad Centroamericana José Simeón Cañas UCA, El Salvador (2016)
Bachelor´s Degree in Legal Sciences, Universidad Doctor José Matías Delgado, El Salvador (2012)
Attorney and Notary authorized by the Supreme Court of Justice of the Republic of El Salvador


Professional Career
Significant Accomplishments
Part of the multidisciplinary team that attends to the needs of our clients. It provides integral support in the notary area, ensuring that all acts and notary requirements comply with their formalities.