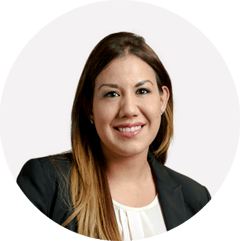 Antiguo Cuscatlan, El Salvador
Practice Expertise
Administrative
Banking
Corporate Law
Financial Law
Areas of Practice
Administrative
Banking
Corporate Law
Financial Law
Regulated Sector
View More
WSG Practice Industries
WSG Leadership
Aviation Group - Member
Compliance Group - Member
Energy Group - Member
Mergers & Acquisitions Group - Member
Women's Professional Forum Group - Member
View More
Profile
Marcela is an associate at Consortium Legal – El Salvador. With more than 15 years of experience in the sectors of energy, aviation, regulated sector and she has experience in corporate, financial, capital markets, mergers and acquisitions and foreign investment. In addition, she provides advice on intellectual property procedures, registration and defense of trademarks, criminal actions on copyright violations. She also gives counseling in arbitration proceedings and alternative dispute resolution under the rules of the Center for Medication, Conciliation and Arbitration of the Chamber of Commerce and Industry of El Salvador; and under the rules of the International Chamber of Arbitration of the International Chamber of Commerce (ICC). Currently, she works in the corporate area specializing her practice in foreign investment and international trade, and the regulated sector.
During her career, she has been a legal advisor in procedures for authorization of flight operations before the Civil Aviation Authority; Operation of Airlines before AAC, Port Executive Commission (CEPA) and the General Directorate of Customs and regulatory bodies by the Superintendence of the Financial System to obtain authorizations to start operations in El Salvador.
Education
Degree in Jurisprudence and Social Sciences, Universidad Dr. Jose Matías Delgado, El Salvador
Diploma in International Arbitration (FESPAD)
Postgraduate Course Aviation Law and Regulations

Professional Career
Significant Accomplishments
Legal advice in the authorization process before the Superintendency of the Financial System of the company TRANSUNION EL SALVADOR, S.A. DE C.V. for the establishment of its operations in El Salvador as a Data Information Agency.
Consulting in the process of acquiring the total shares of Inversiones Financieras Scotiabank El Salvador S.A., a financial conglomerate made up of Scotiabank El Salvador, Scotia Seguros and subsidiaries in El Salvador by the entity IMPERIA INTERCONTINENTAL INC.; as well as obtaining regulatory authorizations from the Superintendency of Competition and Superintendency of the Financial System for the closing of the stock purchase operation between The Bank of Nova Scotia and the company IMPERIA INTERCONTINENTAL INC.
Consulting in the process of obtaining a National Air Operator Certificate from VUELA EL SALVADOR, S.A. de C.V. (VOLARIS) for the start of operations as a local national airline in the Republic of El Salvador before the Civil Aviation Authority (AAC).
Articles
Additional Articles
"Analysis of new Commercial Laws: Business Restructuring and Bankruptcy Law and Special Pledge Law" (2008).
Meet our Firms and Professionals
WSG's member firms include legal, investment banking and accounting experts across industries and on a global scale. We invite you to meet our member firms and professionals.