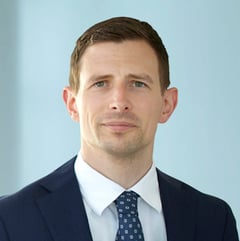 Mathias Kjærsgaard Larsen
Partner, LL.M.

Copenhagen, Denmark
Local Time: Tuesday 16:20
Practice Expertise
Areas of Practice
Profile
Mathias Kjærsgaard Larsen is a partner in our Tax Law team.
Mathias is mainly engaged in handling of administrative appeals and lawsuits involving direct and indirect taxes.

Mathias has lectured at Aalborg University and the University of Copenhagen in, among other subjects, EU law and tax law.

Mathias has an LL.M. degree in International Taxation (as a Hauser Global Scholar) from New York University and is admitted to practice in New York.

Professional Career
Professional Activities and ExperienceAccolades
2021 International Tax Review WorldTax