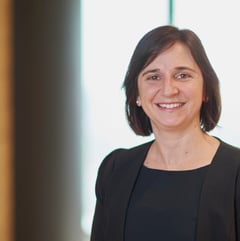 Megan Arends
Special Counsel

Brisbane, Australia
Local Time: Wednesday 13:25
Practice Expertise
Employment
Migration Services
Areas of Practice
Employment
Migration Services
Profile
Working from the firm's Brisbane office, I dedicate my practice to providing clients with a streamlined, competitively priced visa application service. I also offer high-quality commercial and strategic advice. This includes instructing multinational clients on staff mobility and visa requirements.
I am widely recognised as an industry leader, particularly in Queensland, and regularly present continuing professional development seminars and workshops.
Career highlights
Large Australian based coal producer – Currently assisting to manage this client's immigration program and have just successfully negotiated a Global Talent Scheme agreement with the Department of Home Affairs on behalf of this client. This will enable them to access the TSS and ENS programs in relation to a high-level position that is not otherwise eligible for either visa scheme.
Large global mining company – Worked with the CEO of a large global mining company to process a visa application that became highly logistically complex due to bureaucratic requirements relating to a health undertaking.
International hydroenergy company – Successfully obtained a very large number of Subclass 400 visas for a client engaged as a contractor on a large infrastructure project in Queensland, despite political pressures against foreign labour on these projects.
Travel agency – Engaged by this client since 2012 to provide immigration advice and to prepare and lodge a high volume of employer sponsored visa applications on their behalf.
Large energy provider – Engaged by this client to undertake Temporary Skills Shortage subclass 482 visa applications for their China based employees to come to Australia. These applications are for a set period of employment to work on newly developed engineering projects. So far, we have lodged 6 applications, 5 of which have been successfully approved, one is still pending.
Leading global bank – Prepared internal immigration policy documents to ensure internal policies comply with all Australian immigration laws. MinterEllison is also this client's primary migration provider for its visa applications, both temporary and permanent.
Awards & recognition
Recognised by Best Lawyers in Australia for Immigration since 2014, based on peer review
Becoming an inaugural member of the Queensland Law Society's Specialist Accreditation Committee for Immigration in 2012
Education
BA (UNIVERSITY OF QUEENSLAND, 1996); LLB (HONS) (UNIVERSITY OF QUEENSLAND, 2000); GradDipLP (QUEENSLAND UNIVERSITY OF TECHNOLOGY, 2001)
Professional Career
Professional Associations
Queensland Law Society Immigration Sub-Committee, Member
Migration Institute of Australia, Member
Articles
Migration opportunities for individuals and businesses from Hong Kong in Australia


Recent Australian government announcements present new opportunities for businesses and investors who want to expand their presence into Australia, as well as skilled individuals who can provide talent and innovation to Australia's key sectors. Here we outline the Visa opportunities and tax considerations.

New Global Talent Scheme commenced 1 July 2018


In March 2018, the Federal Government announced a pilot visa scheme targeted at supporting talent and innovation in Australia. The Global Talent Scheme (GTS) commenced on 1 July 2018.

Important updates for Employer Nominated Visas


Skilling Australian Fund, using LinkedIn for recruitment, and PR for those working for associated entities.

Options for temporary visa holders in response to the COVID-19 pandemic


During the COVID-19 pandemic, employers should be aware of the Australian Government's current travel advices, including travel bans, restrictions on entry and self-isolation guidelines, which are rapidly evolving.

Global mobility in the 'New Normal' managing a global workforce during COVID-19


Global mobility has been effectively halted by the COVID-19 pandemic. The MinterEllison Migration team considers the changes Australian employers will face in the 'new normal', and suggests three key things employers should consider in relation to management of their foreign workers.

Upcoming expiration of transitional arrangements for temporary visa holders


The Australian Government introduced significant changes to the employer sponsored visa program in 2017 and 2018, which effectively limited the ability of many sponsored visa holders to access a permanent residence pathway.

Skilling Australians Fund Legislation Receives Royal Assent


On 22 May 2018, the Migration (Skilling Australians Fund) Charges Bill 2017 and the Migration Amendment (Skilling Australians Fund) Bill 2018 received Royal Assent.

COVID-19: Learn how the latest travel bans and restrictions effect your business and employees


During the current COVID-19 pandemic, employers should be aware of the Australian government's current travel advices, including travel bans, restrictions on entry and self-isolation guidelines, which are rapidly evolving.

A new era for Australian work visas


With the new temporary skill shortage visa now in effect, we look at how this will effect employers and employees who use the 457 program.

2021-22 Federal Budget: Migration Update


The COVID-19 pandemic continues to impact and shape Australia's migration program. The 2021-22 Australian Federal Budget sees the government continuing its efforts to strike a balance between addressing skill shortages and the needs of Australian business, and securing and protecting public health.
The MinterEllison Migration team considers what the budget means for business and workforce planning.

Federal Government announces new skilled visa allocations


The Federal Government recently announced increased visa allocations for regional areas. This involves changes mainly to the Regional Sponsored Migration Scheme and the Subclass 489 Skilled – Regional (Provisional) visas. Our migration team provides an update on what these changes entail and the impact that this may have on employers.
Meet our Firms and Professionals
WSG's member firms include legal, investment banking and accounting experts across industries and on a global scale. We invite you to meet our member firms and professionals.