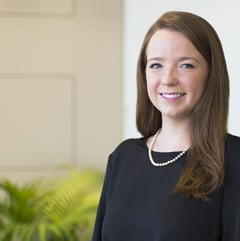 North Carolina, USA
Local Time: Tuesday 11:12
Practice Expertise
Areas of Practice
Banking and Finance
Finance and Restructuring
Fund Finance
Lending Services
Structured Finance and Securitization
View More
Profile
Morgan focuses her practice on secured and unsecured lending facilities, including private investment fund, commodities and energy-related assets.
As an associate on the capital finance and real estate team, Morgan acts as counsel to both borrowers and lenders in financing transactions involving a variety of asset classes, including private equity, hedge fund, oil, gas and petrochemical assets.
Relevant Experience
Represents global financial institutions as agent and lender in domestic and cross-border secured credit facilities.
Represents leading corporate clients in the retail industry in a variety of secured transactions, including bilateral and syndicated financings.
Serves as legal advisor to Ginnie Mae in connection with its Multiclass Securities Program.
Advises clients on all aspects of Articles 8 and 9 of the Uniform Commercial Code.
In consultation with other specialists in the Firm, advises clients on complex matters relating to ERISA, AML and OFAC compliance, tax, and bank regulatory issues that arise in lending transactions.
Education
BA, NC State University, Political Science, Valedictorian, summa cum laude, Phi Beta Kappa, 2013
Areas of Practice
Banking and Finance
Finance and Restructuring
Structured Finance and Securitization