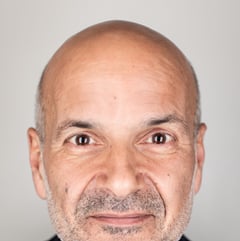 Lisbon, Portugal
Local Time: Tuesday 15:13
Practice Expertise
Areas of Practice
WSG Practice Industries
WSG Leadership
Restructuring & Insolvency Group - Member
Profile
Nuno is a senior partner in the Dispute Resolution practice. He has 30 years' experience and has worked on many highly complex and economically important commercial and financial cases. Nuno also has extensive experience in the areas of professional liability of directors and service providers. In his work as a restructuring and insolvency lawyer, he has represented the main parties in the largest cross-border insolvency cases.
As the representative of the Portuguese Bar Association, Nuno was involved in the drafting of the Insolvency and Corporate Recovery Code. Throughout his career, he has also played an active role in matters relating to the courts.
Nuno is member the International Bar Association, Insol Europe, and the board of the Circle of Litigation Lawyers.
He is the author of numerous legal articles and has participated as a speaker and lecturer in seminars and postgraduate courses on civil procedural law and on restructuring and insolvency.
Bar Admissions
Admitted to the Portuguese Bar Association in 1989
Education
Law degree from the University of Lisbon, 1987
Admitted to the Portuguese Bar Association, 1989
Professional Career
Significant Accomplishments
Participant in the Leading Professional Service Firms Program, Harvard Business School, Boston (2011)
Participant in the Company Insolvency and Recovery Code (2003)
Participant in the review of the enforcement proceedings framework (2004)
Partner in the law firm PLMJ since 1996
Coordinator of PLMJ litigation practice area
Co-chair of the 17th Global Insolvency and Restructuring Conference - IBA International Bar Association, Paris (2011)
Reorganisation & Workouts / Madrid (2009)
Insolvency & Restructuring / IBA International Bar Association / Madrid (2009)
Participant, representing the Portuguese Bar Association in the Company Insolvency Code of Portugal (2002)
Participant in the Company Insolvency and Recovery Code of Cape Verde (2009)
Organisation of the IBA Conference on The Role of Governments in Insolvency of Companies (2009)
Professional Associations
International Bar Association

General Council of the Portuguese Bar Association (2004)
Consultative Council of Justice since 2002
Concordia - Centre for Conciliation and Arbitration of Conflicts since 2004
President of the Health Ethics Committee of Centro de Apoio ao Desenvolvimento Infantil, since 2005
Vice-president of the IBA Reorganisation & Workouts Committee of the IBA since 2009
Vice-president, IBA SIRC Insolvency of Regulated Business Subcommittee
Articles
Additional Articles
Class Action 2016 - Getting the Deal Through
Nuno Libano Monteiro e Antonio Pedro Pinto Monteiro (co-autores)
Law Business Research 2016
Chapter 18 – Portugal, in Financing Company Group Restructurings
Nuno Libano Monteiro, Filipa Cotta e Francisco da Cunha Matos, Restruturacao & Contencioso Financeiro
Oxford University Press, 2015
Meet our Firms and Professionals
WSG's member firms include legal, investment banking and accounting experts across industries and on a global scale. We invite you to meet our member firms and professionals.