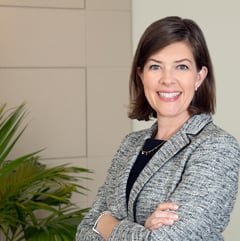 North Carolina, USA
Local Time: Thursday 17:44
Practice Expertise
Capital Markets and Securities
Asset-Backed Securitization
Mortgage Loan Servicing and Mortgage ...
Residential Mortgage-backed Securities
Areas of Practice
Asset-Backed Securitization
Capital Markets and Securities
Mortgage Loan Servicing and Mortgage ...
Residential Mortgage-backed Securities
Reverse Mortgage/HECM Financing and ...
Structured Finance and Securitization
Warehouse and Structured Lending, Gestation ...
View More
Profile
Quince is a structured finance lawyer who represents clients in connection with financings involving residential and commercial mortgage loans and related assets.
Quince is located in the Charlotte office and is a member of the structured finance and securitization team. She counsels financial institutions and other market participants in capital markets matters with a primary focus on the securitization, trading and financing of mortgage loans, servicing rights and mortgage-backed securities, including reverse mortgages. Prior to joining Hunton Andrews Kurth, Quince represented corporate trust departments of large financial institutions at an Am Law 100 firm. Quince also previously served as in-house transactional counsel at a mortgage servicing company.
Relevant Experience
Represent borrowers and lenders with respect to the financing of residential mortgage loans, servicing rights, and residential and commercial mortgage-backed securities.
Represent issuers and underwriters on mortgage-backed and asset-backed securitizations.
Represent financial institutions with respect to warehouse and repurchase agreements.
Represent major financial institutions as trustee, securities administrator, custodian and other roles on numerous public and private residential mortgage-backed, commercial mortgage-backed and other asset-backed securitization transactions, and other types of financing transactions, including resecuritizations and repurchase facilities.
Represent custodians in mortgage-loan warehousing and other custodial arrangements.
Represent major financial institutions involving the administration of previously closed securitization transactions.
Represent a mortgage servicer and a major financial institution as trustee, securities administrator and master servicer in connection with purchase and/or transfer of mortgage servicing rights.
Education
BA, University of North Carolina, 2002
Areas of Practice
Asset-Backed Securitization
Capital Markets and Securities
Mortgage Loan Servicing and Mortgage Servicing Rights
Residential Mortgage-backed Securities
Reverse Mortgage/HECM Financing and Securitization
Structured Finance and Securitization
Warehouse and Structured Lending, Gestation Finance and Early Buyout (EBO) Facilities