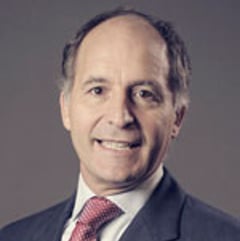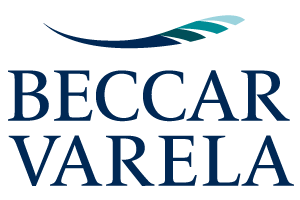 Practice Expertise
Agribusiness
General Corporate Advice
Areas of Practice
Agribusiness
General Corporate Advice
Capital Markets
Mergers & Acquisitions
WSG Practice Industries
WSG Leadership
WSG Board of Directors - Chair Emeritus 2021-2022
WSG Board of Directors - Chair 2020-2021
WSG Board of Directors - Chair Elect 2019-2020
WSG Board of Directors - Secretary 2018-2019
WSG Board of Directors - Director 2017-2018
WSG Regional Council - Member 2017-2018
DealMaker Group - Group Leader
Fintech Law Group - Group Leader
Strategic Planning Committee 2020 - Member
Antitrust Group - Member
Employment and Labor Group - Member
ESG - Environmental, Social & Governance Group - Member
Gaming/ Gambling Group - Member
Insurance/Re-Insurance Group - Member
Life Sciences Group - Member
Mergers & Acquisitions Group - Member
Private Client Group - Member
Private Equity Group - Member
Technology, Media & Telecommunications Group - Member
White Collar Crime Group - Member
View More
Profile
Ramon Moyano is a partner at Beccar Varela, where he co-heads the M&A department and heads the Agribusiness department. He is a member of the firm's Executive Committee. He joined the firm in 1993.
His practice areas include mergers & acquisitions, private equity, agribusiness and project finance. He has in-depth experience assisting foreign investors in Argentina and demonstrated great skill in transactions related to the entertainment and sports industries, agribusiness, telecommunications, energy, mining and insurance, all sectors in which he remains very involved.
He is a member of the Buenos Aires Bar Association and the International Bar Association.
Bar Admissions
Buenos Aires.
Education
London School of Economics (Master in Law, 1997), specializing in Foreign Direct Investment, Multinationals Law and Legal aspects of International Finance. Submitted a thesis on the MERCOSUR institutions, vis a vis those of the European Union. Graduated with Merit.
Catholic University of Argentina (Lawyer, 1993). Graduated in 5 years (a career of 6).
Champagnat School (Bachelor, 1987). Studied 3 years in Colombia and 1 in Venezuela.
Several courses, among others: (i) 2001 - Austral University - Specialization on Business Associations Law; (ii) Pre Master Austral University, 1994 The Companies current problems and (iii) Course on practical legal aspects of international businesses, Catholic University, 1992.

Professional Career
Professional Associations
International Bar Association

Seminars/ Presentation
Assistant Professor, Political Economy and Economic Policy, Catholic University of Argentina, 1993. First Speaker of the Society of British and Argentine Lawyers on Mercosur matters, 1997.
Professional Activities and Experience
Simmons & Simmons - London - Two-year secondment (1997-1999). Banco de Galicia y Buenos Aires (1993).
Articles
Author: "Telecoms Liberalisation in Argentina," published in Telecommunication Law Collection - Telecoms Liberalisation in a Global World. Currently writing the Argenine Chapter for Telecommunications Law & Practice published by Sweet & Maxwell (Colin Long).
Meet our Firms and Professionals
WSG's member firms include legal, investment banking and accounting experts across industries and on a global scale. We invite you to meet our member firms and professionals.