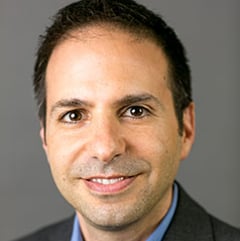 Samir Abdelnour
Partner - Director of Pro Bono and Social Impact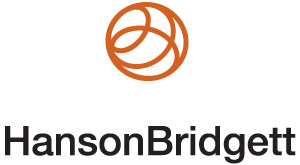 Practice Expertise
Environmental & Natural Resources
Environmental & Natural Resources
Environment & Natural Resources
Environmental and Natural Resources
Areas of Practice
Environment & Natural Resources
Environmental & Natural Resources
Environmental & Natural Resources
Environmental and Natural Resources
Environmental Law
Government
Litigation & Dispute Resolution
Litigation & Dispute Resolution
Water Law
View More
Profile
As Hanson Bridgett's Director of Pro Bono and Social Impact, Samir oversees the firm's pro bono, community service, and charitable giving programs. Samir also works with outside organizations and internal firm stakeholders to advance the firm's environmental sustainability and impact investing goals. Samir is a member of the Association of Pro Bono Counsel and the Executive Committee of the California Lawyers Association Environmental Law Section. He is also a member of the firm's Pro Bono Committee, Recruiting Committee, and RACE Task Force.
Samir's legal practice focuses on environmental litigation, advice, and counseling in regulatory enforcement actions, contaminated property remediation, land use entitlement and permit proceedings, water rights, product labeling, and state and federal court litigation involving natural resources and other environmental issues. Samir's environmental law expertise includes a broad range of state and federal environmental and land use laws, including the Clean Water Act (CWA), Comprehensive Environmental Response, Compensation and Liability Act (CERCLA), Resource Conservation and Recovery Act (RCRA), National Environmental Policy Act (NEPA), California Environmental Quality Act (CEQA), Porter-Cologne Water Quality Control Act, Carpenter-Presley-Tanner Hazardous Substance Account Act, and California's Safe Drinking Water and Toxic Enforcement Act of 1986 ("Proposition 65").
Bar Admissions

California
U.S. Court of Appeals for the Ninth Circuit
U.S. District Court for the Central District of California
U.S. District Court for the Eastern District of California
U.S. District Court for the Northern District of California
U.S. District Court for the Southern District of California
Education
J.D., cum laude, University of California, Hastings College of the Law (2010)
B.A., with honors, The University of Texas at Austin (1997)
Areas of Practice
Environment & Natural Resources
Environmental & Natural Resources
Environmental & Natural Resources
Environmental and Natural Resources
Environmental Law
Government
Litigation & Dispute Resolution
Litigation & Dispute Resolution
Water Law
Professional Career
Significant Accomplishments
Represented global manufacturing company in 7-week arbitration to allocate investigation and remediation costs at industrial property regulated under RCRA and CERCLA
Represented federal contractor conducting Superfund site remediation in SF Bay Area
Defended public agency in CWA enforcement action initiated by environmental non-profit organization
Defended multinational financial services company in capacity as trustee managing environmental investigation and remediation of contaminated property
Resolved California district attorney investigation regarding hazardous materials management and hazardous waste disposal for Fortune 500 company
Investigated historical domestic uranium mining and evaluating potential liability arising out of ownership or operation of abandoned mines
Defended toxic tort mass action alleging neighborhood-wide exposure to hexavalent chromium and related damages by thousands of plaintiffs
Defended civil enforcement action by state agency regarding discharge of hazardous waste at airport facility
Defended numerous manufacturers, distributors and retailers of consumer products in California in Proposition 65 private enforcement actions
Litigated historical water rights threatened by government actions in California, Nevada and New Mexico
Professional Activities and ExperienceAccolades
California Lawyers Association, Wiley W. Manuel Pro Bono Legal Services Award (2021)
Articles
Additional Articles
"Join Us as a Leader in the 'Business as a Force for Good' Movement
,"
The Global Legal Post
(May 2022)
San Francisco Court Declines to Halt Enforcement of Cal/OSHA Emergency Temporary Standard Regulations, Labor & Employment Law Alert (February 2021)
"A Role for Water Treatment Systems in Fighting the COVID-19 Pandemic," co-author, Environmental Law Alert (May 2020)
"New EPA Guidance for Site Field Work Decisions Impacted by COVID-19," co-author, Environmental Law Alert (April 2020)
"Complying with Environmental Requirements During COVID-19," Environmental Law Alert (March 2020)
"Clean Up On Aisle 3: How to Avoid Hazardous Waste Enforcement," co-author,
Waste Dive
(September 2018)
"Expert Opinion: Hazardous waste compliance is different in California," co-author,
Chain Store Age
(March 2018)
"Attorney General Amends Settlement Guidelines in Proposition 65 Regulations,"
Proposition 65 Law Alert
(October 2016)
"California Adopts Long-Pending Modifications to Proposition 65 'Clear and Reasonable' Warning Regulations," co-author,
Proposition 65 Law Alert
(September 2016)
"California Supreme Court Upholds Pre-condemnation Entry and Testing Law with Addition of Jury Option,"
Water Law Alert
(July 2016)
"Comply and Conserve," co-author,
SF Apartment Magazine
(May 2016)
"State Water Board Reinstates Monthly Reporting Requirement on Diverters in Sacramento and San Joaquin River Watersheds,"
Water Law Alert
(March 2016)
"State Water Board Extends Emergency Water Conservation Regulation,"
Water Law Alert
(February 2016)
"State Water Board Adopts Water Use Reporting and Measurement Regulations,"
Water Law Alert
(January 2016)
"Drought State of Emergency: Mandatory Water Use Reduction Extended to October 2016,"
Water Law Alert
(November 2015)
"Competing TSCA Reform Bills: A Break in Partisan Fever?" co-author,
Corporate Counsel
(May 2015)
"New Proposition 65 Regulations Being Considered in California," co-author,
Natural Products Insider
(March 2015)
"Court Signals Mixed on NEPA Analysis,"
American Oil & Gas Reporter
(April 2014)
"Will 2014 Finally Be the Year for Long-Awaited CEQA Reform?," co-author,
Daily Journal
(January 2014)
Blogs
A Hanson Bridgett blog updating on current Appellate news/events.
Briefly is designed to provide readers with updates on the latest litigation developments in California. Our focus is on general litigation as well as issues surrounding class actions, products liability, discovery, privacy, cybersecurity, and the professional practice of law.
Meet our Firms and Professionals
WSG's member firms include legal, investment banking and accounting experts across industries and on a global scale. We invite you to meet our member firms and professionals.