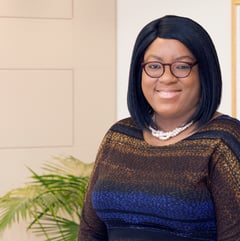 North Carolina, USA
Local Time: Tuesday 11:10
Practice Expertise
Areas of Practice
Asset-Backed Securitization
Capital Markets and Securities
Corporate
Reverse Mortgage/HECM Financing and ...
Single Family Rental (SFR) Financing and ...
Structured Finance and Securitization
View More
Profile
Shenae represents clients in connection with structured finance transactions.
Shenae is an associate in the firm's structured finance group. Her experience includes managing key relationships with global institutional clientele and counseling clients in connection with financing portfolios of residential and commercial mortgage loans, rental loans, leases, auto loans, trade receivables and other assets. Additionally, Shenae has assisted clients develop structured products to address specific client mandates, effectively manage risk, achieve stability, and ensure capital preservation.
Relevant Experience
Represent financial institutions, issuers, lenders, borrowers, underwriters and other parties in securitizations, financing, warehousing and the purchase and sale of portfolios of rental loans, auto loans, leases, home equity loans, trade receivables, reverse mortgages and other consumer and commercial assets.
Perform supporting analysis for new and existing securitization transactions and funding vehicles.
Prepare transaction documents in connection with the purchase, sale, financing, warehousing and securitization of mortgage loans and other consumer assets to satisfy client needs, to comply with applicable laws and to manage risk.
Education
BA, Amherst College, 2011
Areas of Practice
Asset-Backed Securitization
Capital Markets and Securities
Corporate
Reverse Mortgage/HECM Financing and Securitization
Single Family Rental (SFR) Financing and Securitization
Structured Finance and Securitization