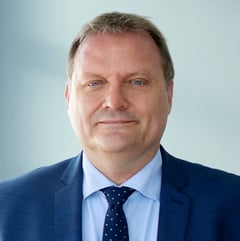 Søren Vagner Nielsen
Partner

Copenhagen, Denmark
Local Time: Tuesday 16:07
Practice Expertise
Dispute Resolution
Insurance and Pension Law
Construction
Areas of Practice
Construction
Dispute Resolution
Insurance and Pension Law
Profile
Søren Vagner Nielsen is a partner in our Dispute Resolution team, and he is a highly experienced litigator before all Danish courts of law.
Søren assists clients in solving corporate law disputes in a range of areas. In recent years, for instance, he has focused on advising on and handling cases involving non-performance and interpretation of contracts.
A series of cases have provided Søren with solid expertise in handling industrial injury cases for insurance companies, and he handles cases under both the Danish Liability for Damages Act and the Danish Workers' Compensation Act.
Søren also handles a broad range of cases involving personal injury and property damage caused by traffic accidents, construction law, accident and labour market insurance as well as advisors' professional liability, including construction technology. In addition, Søren is engaged in cases involving product liability, business interruption insurance and general insurance law.
Søren has supplemented his legal competences with a degree as a bilingual secretary in German, and he has special experience in advising clients on cases with German documentation.
Highlights
EgnsINVEST - arbitration proceedings involving advisors' professional liability in connection with acquisition of investment properties in Berlin
Codan Forsikring A/S - the lessor of a commercial property has not set aside its duty to perform winter road maintenance
FIH Erhvervsbank A/S - case involving set-off in bankruptcy against an Icelandic insolvent estate
Jens Jensen Murer og Entreprenør A/S - won a leading industrial injury case before the Danish Supreme Court in which a contracting firm was under no obligation to instruct and supervise an experienced bricklayer who performed routine work
Codan Forsikring A/S - the Danish Supreme Court gave judgment in favour of the client in a case in which the architect and the master carpenter were under an obligation to indemnify the insurance company for claims originating in defects in the roof structure
Thisted Forsikring g/s - lack of insurance cover for real estate agent due to gross negligence
Codan Forsikring A/S - case in which the employer was not liable for an employee's occupational disorder
Bar Admissions
The Danish Association of Insurance Law (AIDA) 

Foreningen af Yngre Advokater og Advokatfuldmægtige i København (an association of young lawyers and assistant attorneys in Copenhagen)
Education
2003 Admitted to the Danish Supreme Court

1997 Certificate of Business Languages, German

1996 Admitted to the bar

1993 Master of Laws, Aarhus University

Areas of Practice
Insurance and Pension Law
Professional Career
Professional Activities and ExperienceAccolades
2017 Legal 500
2014 Legal 500
2013 Legal 500
Articles
The section on insurance law in ErhvervsGuiden, Magnus Informatik
Meet our Firms and Professionals
WSG's member firms include legal, investment banking and accounting experts across industries and on a global scale. We invite you to meet our member firms and professionals.