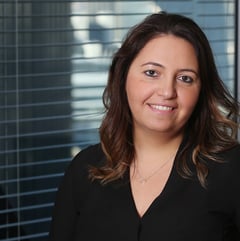 London, England
Local Time: Saturday 05:07
Practice Expertise
Energy and Infrastructure
Project Finance and Development
International and Cross-Border Transactions
Oil, Gas and LNG
Areas of Practice
Energy and Infrastructure
International and Cross-Border Transactions
Oil, Gas and LNG
Project Finance and Development
Profile
Stephanie focuses her practice on energy and infrastructure transactions. She also advises on cross-border transportation finance.
Stephanie Levy focuses her practice on energy and infrastructure transactions. In addition, she has experience in cross-border aircraft financing and leasing, with a focus on export credit supported financing.
Relevant Experience
Represented a Middle East-based project company in connection with its development and financing of one of the largest petrochemical facilities globally.
Represented project company in connection with the development and project financing of an LNG regasification and IPP power generation facility – the first IPP and project financing in Malta, and the first integrated LNG to power project in the world.
Represented a leading agrifood business in its development of a multimillion dollar manufacturing facility.
Represented Argand Partners (a New York and San Francisco-based private equity firm) in its acquisition of UK-based luxury carpet maker, Brintons Carpets Limited, from The Carlyle Group.
Represented a high-profile client in the purchase of notes issued in a private placement secured by ten tug boat vessels.
Represented export credit agencies and commercial lenders on a multitude of cross-border aircraft sale and purchase, sale and leaseback, leasing, subleasing and financing transactions both in respect of individual aircraft and larger portfolios.
Education
BA, University of Leeds, 2006
Areas of Practice
Energy and Infrastructure
International and Cross-Border Transactions
Project Finance and Development