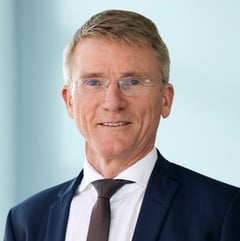 Copenhagen, Denmark
Local Time: Tuesday 15:26
Practice Expertise
IP Law
Counterfeited Products and Design
Copyright
Areas of Practice
Copyright
Counterfeited Products and Design
IP Law
IP transactions
Life Science - Regulatory & IP
Patent Law
Trade secrets
Trademarks and Domain Names
View More
WSG Practice Industries
WSG Leadership
Intellectual Property Group - Member
Patent Law Group - Member
Profile
Sture Rygaard advises clients on Danish and European IP law. His primary practice areas are patents, trademarks and counterfeited products (design/copyright/marketing law), and he is an experienced litigator in all these areas. Sture also provides advice on IP strategy and due diligence. In the field of Life Science, Sture Rygaard advises pharmaceutical and biotech clients, and he has obtained injunctions concerning pharmaceutical products and biotech inventions.
Sture assists clients in enforcing trademark and design rights. A considerable part of this work consists of lawsuits and preservation of evidence cases, and Sture also has experience in obtaining injunctions with EU-wide effect based on EU trademarks.
Sture is Member of the Board of EPLAW (2017-), Chairman of the AIPPI Standing Committee on Trade Secrets (2017-) and Vice-Chair of the Association for the Protection of Industrial Rights (FIR/local AIPPI Group). Sture has contributed to a wide range of IP and Life Science books including a comprehensive book on the Rules of the UPC and regularly lectures at seminars and conferences.
Bar Admissions

Danish Competition Law Society
Danish Anti-Counterfeiting Group
Danish Association for the Protection of Industrial Rights
Danish Arbitration Association
Education
2003 LL.M., University of Cambridge, England2001 Admitted to the High Court1998 Admitted to the bar1994-1996 Danish Ministry of Justice 1994 Master of Laws, University of Copenhagen
Areas of Practice
Copyright
Counterfeited Products and Design
Life Science - Regulatory & IP
Patent Law
Trade secrets
Trademarks and Domain Names
Professional Career
Professional Activities and ExperienceAccolades
2016 2017 2018 2019 2020 2021 2022 IP Star
2022 IAM 1000
2020 2021 2022 Legal 500
2022 Chambers Global
2022 WhosWho patents
2022 WTR 1000
2021 Chambers Global
2021 WTR 1000
2020 2019 WhosWho patents
2020 IAM 1000
2020 Chambers Global
2020 WTR 1000
2019 Chambers Global
2019 Legal 500
2019 IAM 1000
2018 WTR 1000
2018 IAM 1000
2018 Chambers Global
2018 Legal 500
2017 Chambers Global
2017 Legal 500
2017 WhosWho patents
2017 IAM 1000
2017 WTR 1000
2016 Chambers Global
2016 IAM 1000
2016 Legal 500
2016 WhosWho
2015 Chambers Global
2015 Legal 500
2015 Whos who
2015 LMG guides
2014 Chambers Global
2014 Whos who
Articles
Author of the chapter about Denmark, International Comparative Legal Guides, Patents 2013
Chapter on Danish Law, "Intellectual Property in the Life Sciences", Globe Law and Business", 2011
Chapter on Danish Law, "Enforcement of Intellectual Property Rights through Border Measures - Law and Practice in the EU", Oxford University Press, 2011
Chapter on Danish law, "Worldwide Trade Secrets Law", West Publishing Company, 2010
Chapter on Danish Law, "International Patent Litigation", Globe Law and Business, 2009
Meet our Firms and Professionals
WSG's member firms include legal, investment banking and accounting experts across industries and on a global scale. We invite you to meet our member firms and professionals.