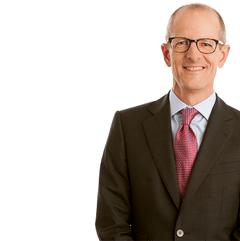 Zurich, Switzerland
Local Time: Tuesday 08:18
Practice Expertise
Corporate Finance & Capital Markets
Financial Services
Industry & Commerce
Regulatory
Areas of Practice
Corporate Finance & Capital Markets
Financial Services
Industry & Commerce
Regulatory
WSG Practice Industries
WSG Leadership
Banking & Finance Group - Member
WSG Coronavirus Task Force Group - Member
Profile
Theodor Härtsch is a partner in the Banking & Finance team in Zurich. He advises banks and corporate clients in financing matters (debt and equity financings). In addition, he counsels on capital markets law (initial public offerings, rights issues), public M&A matters as well as corporate and capital markets compliance. Furthermore, Theodor Härtsch advises financial institutions on regulatory matters. In the area of collective investment schemes, he supports clients in licensing and distribution matters. He regularly publishes in his practice areas.
Before joining Walder Wyss, Theodor Härtsch was a partner in the Zurich office of a large international law firm. Prior to that, he was also working in various functions in the banking sector.
Areas of Practice
Corporate Finance & Capital Markets
Professional Career
Significant Accomplishments
Metall Zug bringt die Schleuniger Gruppe via Quasi-Fusion in Komax ein
Swiss medtech company Distalmotion SA closes USD 90m Series E Financing Round
IPO medmix AG
Sulzer successfully spun-off its Applicator Systems Division
Ameropa unterzeichnet USD 750 Millionen Multi-Currency Revolving Borrowing Base Credit Facility
Walder Wyss AG hat die Konsortialführer bei der Bezugsrechtsemission der Swiss Steel Group beraten
Lindsay Goldberg übernimmt Bilcare Research Group
Kotierung des Helvetica Swiss Commercial Fund an der SIX Swiss Exchange
Walder Wyss assisted Goldman Sachs International Bank, London, on the establishment of a new Swiss residential mortgage business platform
IPO Athris AG
Walder Wyss advised 40 North in the acquisition and subsequent sale of shares in Clariant AG
Swiss Life – CHF 600 Mio. Hybridanleihen
Baloise Group platziert erstmals eine Hybridtransaktion über CHF 500 Mio.
Sulzer AG – Ausnahme von der Angebotspflicht
Ascom verkauft Network Testing Division an InfoVista
Neuer Partner bei Walder Wyss
Articles
Recent Developments in the Swiss Debt Capital Market 2020/21
Banking & Finance 2021: Switzerland - Trends and Developments
Chapter 15 - Switzerland
Schweiz: Darlehen und sichere Finanzierung
Berührungspunkte der Aktienrechtsrevision mit Konzernkreditfinanzierungen
Aktionärsrechte und Shareholder-Aktivismus 2020: Kapitel Schweiz
Neues Prospektgenehmigungsverfahren im Rahmen des Schweizer Finanzdienstleistungsgesetzes – 2020
The Initial Public Offerings Law Review - Chapter Switzerland
Doing Business in Switzerland – A Practical Guide
FINMA erteilt SIX und BX die Zulassung als Prospektprüfstellen – Das neue Schweizer Prospektregime einschliesslich Prospektprüfung ist ab 1. Dezember 2020 zwingend anzuwenden
Switzerland: Lending & Secured Finance
Das Beraterregister für Kundenberater unter dem neuen Finanzdienstleistungsgesetz – erste Antworten aus der Praxis
COVID-19 | Pandémie de Coronavirus - Mesures d'aide économique
COVID-19 | Coronavirus-Pandemie – Wirtschaftliche Hilfsmassnahmen
New Rules on Offering and Listing Prospectuses in Switzerland
Chambers Shareholders' Rights & Shareholder Activism 2019 Guide - Switzerland
Corporate Finance Forum 2019
Chambers Private Equity 2019 Guide - Switzerland
Überblick über in der Schweiz potenziell anstehende Gesetze und Verordnungen zur Vergabe von Darlehen und gesicherter Finanzierung
Selbstkontrahierungs- und «Golden Parachute»-Verbot
Retrozession und ungetreue Geschäftsbesorgung
Die Schuldanerkennung nach Art. 17 OR im Rahmen des Factoringvertrages. Ein eigenständiger, rechtsgültiger und durchsetzbarer Anspruch?
Kollektivanlagenrecht: Einige Fragen, Antworten und Bemerkungen aus der Praxis
Regulierung von kollektiven Kapitalanlagen in der Schweiz
Börsengänge (IPO) 2017 / Schweiz
IPO Guide Schweiz (SIX Swiss Exchange) / Kotierungsanforderungen von SIX Swiss Exchange
Bail-in Recognition Clause
Effiziente Strukturierung von indirekten Immobilieninvestments im Ausland
Meet our Firms and Professionals
WSG's member firms include legal, investment banking and accounting experts across industries and on a global scale. We invite you to meet our member firms and professionals.