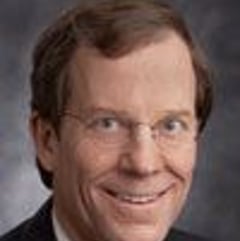 Texas, USA
Local Time: Saturday 15:29
Practice Expertise
Anti-SLAPP and First Amendment Rights
Copyright
Energy Litigation
Intellectual Property Litigation
Areas of Practice
Anti-SLAPP and First Amendment Rights
Copyright
Energy Litigation
Intellectual Property Litigation
Litigation
Media and Entertainment Litigation
Media, Entertainment and Sports
Oil and Gas Litigation
Sports Law
Trademark Litigation
Trademarks
Trademarks Advertising and Brand Management
View More
Profile
Tom Williams has served as a trusted counselor to companies, individuals, lawyers and his community for more than 30 years. An experienced litigator and a member of the American Board of Trial Advocates, Tom has handled cases across a broad spectrum of practice areas, including those involving claims of libel, invasion of privacy and other First Amendment issues, copyright and trademark infringement, professional responsibility and professional liability claims, oil and gas disputes, employment disputes, and a wide variety of commercial, corporate and business issues.
Throughout Tom's career, leaders in his community and profession have turned to him for advice, counsel, and service. Before the age of 30, Tom served as vice-chair of the City of Fort Worth Charter Review and Revision Commission. In 2007 and again in 2010 the Supreme Court of Texas appointed Tom to the Board of Disciplinary Appeals, a statewide judicial body of twelve attorneys appointed by the Supreme Court to hear certain attorney discipline cases, and Tom served two terms as Chair of the Tarrant County Bar Foundation.
In 2006, the Tarrant County Bar Association honored Tom with its Professionalism Award, given each year to a Tarrant County lawyer who best "exemplifies, by conduct and character, professional traits that others in the bar should try to emulate."
Bar Admissions
Texas
Education
J.D., University of Texas at Austin School of Law, 1975, with honors
B.A., University of Texas at Austin, 1973
Areas of Practice
Anti-SLAPP and First Amendment Rights
Copyright
Energy Litigation
Intellectual Property Litigation
Litigation
Media and Entertainment Litigation
Media, Entertainment and Sports
Oil and Gas Litigation
Sports Law
Trademark Litigation
Trademarks
Trademarks Advertising and Brand Management
Professional Career
Significant Accomplishments
Representation of numerous publishing and broadcasting companies in a variety of matters including defense of libel and invasion of privacy claims, access to public information matters, and free press/fair trial issues.
Representation of numerous commercial clients in copyright and trademark litigation and a wide range of general commercial litigation, including employment, securities, and real estate litigation matters.
Representation of a major market Texas television station in the successful defense of a libel suit in a five week jury trial.
Representation of an international entertainment company in a two-week jury trial in federal court in a breach of contract action arising out of a video distribution agreement.
Representation of one of the first defendants to obtain attorney's fees in a motion to dismiss under the Texas anti-SLAPP statute.
Representation of a national financial services company in opposing in both the trial court and the Court of Appeals a motion for class certification by a statewide group of borrowers.
Representation of a national accounting firm in litigation concerning accountants' liability issues in both audit and tax services.
Representation of a national retailer in litigation concerning enforcement of product exclusivity clauses in shopping center leases.
Representation of a major Texas newspaper in two appeals to the Texas Supreme Court in a significant invasion of privacy case.
Representation of a Texas daily newspaper in an interlocutory appeal from a trial court's denial of summary judgment in a libel action brought by a former state court judge.
Representation of a national book publishing company in successful defense of libel and privacy claims.
Representation of a national direct response marketing company in trademark and copyright infringement litigation.
Successful defense of a multi-national chemicals manufacturing corporation in a federal court case where plaintiff was seeking more than $15 million in damages for fraud in the sale of an alleged defective product.
Meet our Firms and Professionals
WSG's member firms include legal, investment banking and accounting experts across industries and on a global scale. We invite you to meet our member firms and professionals.