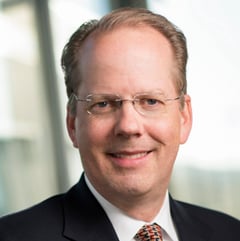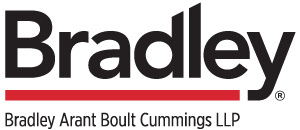 Tennessee, USA
Local Time: Thursday 16:25
Practice Expertise
Complex Business Litigation
Electronic Data and Discovery
Intellectual Property
Areas of Practice
Complex Business Litigation
Electronic Data and Discovery
Intellectual Property
Intellectual Property and Competitive ...
Litigation
Media and Entertainment
Patents and Patent Litigation
Policyholder Insurance Coverage
View More
Profile
Thor Urness practices complex business litigation, including bet-the-company cases, intellectual property litigation and related counseling, and serves as outside general counsel for a number of clients. Thor has served as lead trial counsel in commercial litigation that yielded two of Tennessee's largest jury verdicts in commercial disputes, for $26.5 million and $18.8 million, both in favor of his clients. His practice is generally divided equally between matters in Tennessee and elsewhere, in both federal and state courts. His advocacy is characterized by thoughtful planning, careful attention to detail, and deliberate execution on a strategy chosen in close consultation with the client.
Business Litigation: Thor represents businesses and individuals in a wide range of disputes, some of which are resolved pre-suit after careful counseling, others of which are tried and appealed. The claims brought or defended (his practice is generally half for plaintiffs and half for defendants) by Thor include business torts, insurance coverage, contract/UCC, restrictive employment covenants, defamation, false advertising and consumer protection matters, fraud claims (including healthcare-related False Claims Act cases and securities fraud), and government investigations. Thor also handles litigation involving computer performance (i.e., software, hardware and implementation disputes; click here for a representative listing), automotive supplier disputes (click here for a representative listing), civil RICO, commercial real estate, products liability, class actions, shareholder disputes, and proxy contests. This broad base of experience is helpful in obtaining cost-effective results that address cross-company business concerns.
Intellectual Property Litigation: A considerable amount of Thor's practice is devoted to intellectual property litigation, including trade secret (click here for a representative listing), trademark (click here for a representative listing), copyright (click here for a representative listing), patent and unfair competition claims. These matters have included trademark, copyright and patent infringement, gray goods and counterfeiting, false advertising, unfair and deceptive trade practices, trade secrets misappropriation, economic espionage, domain name disputes, meta-tag, keyword advertising and internet First Amendment claims, and computer hacking and spamming cases. In connection with his intellectual property transactional counseling, Thor has represented companies engaged in e-commerce activities (including software developers, publishers, manufacturers, and marketers), handling issues (including entity formation, trademark registrations, licensing, marketing, operating, services, affiliate, development and hosting agreements), website legal notices, and copyright and privacy matters. He also supervises trademark prosecutions and portfolios for clients and inter partes proceedings before the United States Patent and Trademark Office.
Thor has represented manufacturers and service providers in commercial and intellectual property litigation under federal and state law in many jurisdictions, including trials in Tennessee, Florida, Georgia and Pennsylvania and other litigation in Alabama, California, Colorado, Connecticut, Delaware, District of Columbia, Illinois, Indiana, Kansas, Kentucky, Maryland, Massachusetts, Michigan, Mississippi, Missouri, New Jersey, New York, North Carolina, South Carolina, Ohio, Texas, Virginia, Washington, Wisconsin and Canada. He has also served in-house as acting general counsel for a large manufacturing client.
Alternative Dispute Resolution/Mediation: Thor also serves as a mediator and has represented clients in the arbitration, mediation and early neutral evaluation forms of Alternative Dispute Resolution (ADR). He has qualified as a Rule 31 General Civil Mediator by the Tennessee Supreme Court Commission on ADR.
Speaking: Thor is a frequent speaker and presents continuing legal education (CLE) seminars on many litigation and intellectual property subjects. He also speaks regularly to professional organizations, including the Nashville Technology Council, on internet and technology-related issues.
Bar Activities: Thor served as the first chair of the Tennessee Bar Association's Intellectual Property Section and led the initiative that resulted in Tennessee's adoption of the Uniform Trade Secrets Act (2000). He has also served as chair of the Nashville Bar Association's Intellectual Property Committee. He is a member of the American, Tennessee and Nashville Bar associations, the International Trademark Association, the Tennessee Intellectual Property Law Association (before which he regularly presents CLE), and the American Intellectual Property Law Association.
Community Service and Pro Bono: Thor has been a member of the boards of directors of the Nashville Pro Bono Program (immediate past chair), the Tennessee Volunteer Lawyers for the Arts, the Arts and Business Council of Greater Nashville, and the FiftyForward Endowment, and devotes considerable time each year to pro bono matters for indigent clients. He has also served on the Board of Trustees of and as counsel for Senior Citizens, Inc. and on the Vestry of Christ Church Cathedral. He volunteers for a variety of religious and community organizations in the Nashville area, and is the vice chair (chair-elect) of the Arts and Business Council of Greater Nashville.
Thor represented a client who was found ineligible for TennCare (Tennessee's Medicaid Program) and was successful in keeping this client's 24/7 skilled nursing care in place at his home until his death. Thor also prepared and filed in the Tennessee Court of Appeals an amicus curiae brief for a group of prominent Fisk University alumni opposed to the University's plans to sell its collection of art donated by Georgia O'Keefe against the stated intent of Ms. O'Keefe.
Firm: Thor previously served as chair of the Litigation Section and Pro Bono Member for Boult Cummings Conners & Berry PLC, and chair of the Intellectual Property Litigation team and vice chair of the Litigation Practice Group for Bradley. He presently serves as chair of Bradley's Technology Committee.
Bar Admissions

Court Admissions
United States Supreme Court
United States Court of Appeals, 5th Circuit
United States Court of Appeals, 6th Circuit
United States Court of Appeals, 11th Circuit
United States District Court, Middle District of Tennessee
United States District Court, Eastern District of Tennessee
United States District Court, Western District of Tennessee
United States District Court, Southern District of Texas
United States District Court, Western District of Michigan
United States District Court, Western District of Wisconsin
United States District Court, Eastern District of Wisconsin
Education

Indiana University School of Law, J.D., 1988
Indiana University, B.A., 1986, Pi Sigma Alpha; Phi Beta Kappa
University of London,
Concordia College,
Areas of Practice
Complex Business Litigation
Electronic Data and Discovery
Intellectual Property
Intellectual Property and Competitive Practices Litigation
Litigation
Media and Entertainment
Patents and Patent Litigation
Policyholder Insurance Coverage