 Toru Takagi
Executive Vice President, Technology & Engineering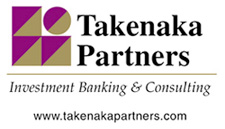 Tokyo, Japan
Local Time: Tuesday 01:38
Practice Expertise
M&A Transaction Advisory Services
Areas of Practice
M&A Transaction Advisory Services
Profile
Dr. Takagi is concurrently the President of KnowledgeWay Ltd., a technical and engineering consulting company to provide services for technological knowledge transfer from Japanese industries to industries in emerging countries. He is also providing consulting services to Japanese nuclear power plants for its maintenance planning and innovative operations.
Education
After graduating from The University of Tokyo, Nuclear Engineering, Dr. Takagi received his Masters and Ph.D of Engineering from The University of Tokyo, Nuclear Engineering. He also studied at Massachusetts Institute of Technology as a visiting scholar.
Areas of Practice
M&A Transaction Advisory Services
Professional Career
Professional Activities and Experience
Over 15 years with Mitsubishi Electric Corporation, Dr. Takagi worked on marketing, planning and implementing large and multinational engineering projects such as aerospace vehicle development, multimedia system development, etc. In his previous career with INCS Inc., an engineering process solution provider, he was engaged in consulting regarding business strategy development, technical and engineering assessment, and business process assessment/innovation for a variety of industrial clients, including automotive parts, electronics, medical equipment, plant maintenance, shipyard operations and aerospace maintenance, etc.