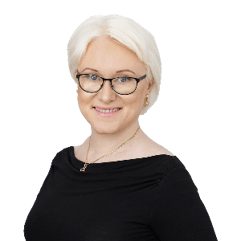 Vilija Vaitkute Pavan
Partner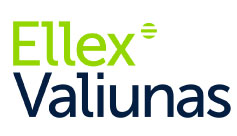 Practice Expertise
Energy & Utilities
General Corporate Advice
Infrastructure & Transport
International & Domestic Arbitration
Areas of Practice
Energy & Utilities
General Corporate Advice
Infrastructure & Transport
International & Domestic Arbitration
Litigation
Mediation & Other ADR
Reorganization, Insolvency, Liquidation
View More
Profile
Vilija Vaitkute Pavan is actively engaged in arbitration and frequently serves as an arbitrator and counsel in numerous international and domestic arbitration proceedings under arbitration rules of the ICC, SCC, FCCC, CCIG, LCIA, UNCITRAL, and VCCA (Vilnius Court of Commercial Arbitration). Chambers Global describes Vilija as "highly respected for her work in high-profile Lithuanian arbitration cases, and is praised by one client as being excellent for strategic advice" and additionally notes that Vilija "has an impressive grasp of court psychology" and "interviewees and peers see her as one of the strongest names for both arbitration and litigation" in jurisdiction. Vilija was an ICC Arbitration Court member for Lithuania thus giving her the opportunity not only to read thousands of various arbitral awards' drafts but also to be involved in numerous discussions over complicated arbitration issues. For more than 15 years Vilija was the Head of Ellex Valiunas Dispute Resolution practice. She regularly gives lectures at international conferences and is the author of a number of articles and papers on arbitration. Vilija is also the Honorary Consul of the Grand Duchy of Luxembourg in Lithuania.
In 2020 and 2021, Mrs. Pavan was nominated as the only professional negligence lawyer in the Baltic States by Who's Who Legal and received Litigation Star ranking by the legal directory Benchmark Litigation.
Bar Admissions
1999, Attorney at Law (Lithuania)
Education
1994 Queen Mary & Westfield College, University of London, Master of Laws (LL.M.) degree in Maritime Law
1993 Vilnius University, Master of Laws (LL.M.) degree
1992 Studies at Orebro University, Sweden
Areas of Practice
Energy & Utilities
General Corporate Advice
Infrastructure & Transport
International & Domestic Arbitration
Litigation
Mediation & Other ADR
Reorganization, Insolvency, Liquidation
Professional Career
Professional Associations
International Bar Association

2011 - 2012 Vice-chairwoman; 2008 - 2012 Board Member American Chamber of Commerce in Lithuania
2010 to date - IBA Litigation Committee Chair for Lithuania
2008 to date - Member, Vilnius University Law Faculty Alumni Society Council
2011 to date - Recommended arbitrator of the Polish Lewiatan Court of Arbitration
2010 to date - Recommended arbitrator of International Commercial Arbitration Court (ICAC), Chamber of Commerce and Industry of Russian Federation
1997 to date - Recommended arbitrator, Vilnius Court of Commercial Arbitration
2009 to date - Swedish Arbitration Association
2008 to date - Association ArbitralWomen
2007 to date - Chairwoman, Commission on Arbitration, ICC Lithuania
2006 to date - International Court of Arbitration of ICC, ex officio member of ICC Commission on Arbitration
1997 to date - International Road Transport Union (IRU) legal assistance network
1997 - 2004 - President, Lithuanian Young Bar Association (LJAA)
Professional Activities and Experience
1996 to date - Law firm LAWIN (2007 to date - partner)
1995 - Partner, UAB Jusmarina, Klaipeda, Lithuania
1994 - 1995 Legal adviser, Klaipeda stevedoring company KLASCO, Lithuania
1996 - Internship, Davies Arnold Cooper, U.K
1993 - 1994 Internship, Richards Butler, U.K
1995, 2001 - Lecturer of Maritime law, Klaipeda University and Klaipeda High Sea School, Lithuania
Articles
2010, ICCA publication International Handbook on Commercial Arbitration, Supplement 60, Chapter: Lithuania
2008, Country Rapporteur, ICC International Court of Arbitration Bulletin, 2008 Special Supplement Guide to National Rules of Procedure for Recognition and Enforcement of New York Convention Awards
2008, LAWIN publication Arbitration in the Baltics
2006, Country Report on International Arbitration in Lithuania in Arbitration Law and Practice in Central and Eastern Europe, by Juris Publishing, Wolf Theiss
Since 2006, Chapter Enforcing Contracts in Doing Business in [year]: Creating Jobs, by The World Bank (reviewed annually)
2005, Chapter on Dispute Resolution in Lithuania in Winning Legal Strategies for International Litigation
2003, Chapter on Dispute Resolution in Doing Business with Lithuania, by Lideika, Petrauskas, Valiunas ir partneriai LAWIN and Lithuanian Development Agency
2003, Chapter on Arbitration in Doing Business in Lithuania, by The World Bank
Meet our Firms and Professionals
WSG's member firms include legal, investment banking and accounting experts across industries and on a global scale. We invite you to meet our member firms and professionals.