Diversity, It Makes Sense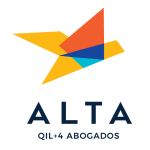 Diversity has been a trending topic for the last years. It shows that we, as a society, are acknowledging the past practices of our industries in which one small group of individuals have a platform to thrive and grow within our institution while other groups might have a harder time. There are exceptions to this rule, but it is undisputable that for certain people due to their sex, sexual orientation, race, religion, etc. it's harder to break the glass ceiling.
However, the fact that we are talking about diversity in so many forums shows that we are moving in the right direction. It is paramount to provide a safe environment where people can share their experiences. It is an excellent learning opportunity for other professionals when someone shares his/her experience and shares the difficulties that he/ she might have encountered in his/her journey. It is also important for people at managing positions to hear these experiences so that they can learn how to promote diversity or analyze the actions that they have taken either consciously or unconsciously that have resulted in lack of diversity in their teams.
One would think that fighting for diversity is just the right thing to do based on social principles. Nevertheless, we have come to a point in which diversity is crucial not only for these principles but also professionally. More and more people and companies are requiring that their teams and the teams of their service providers are diverse.
Recently, QIL+4 Abogados participated in the diversity summit hosted by Greenberg and Trauring. There, we were able to hear from people such as the head of the Latin American Legal Department of Microsoft on the company´s stand on diversity. He shared that before hiring a law firm they take into consideration if the team involved in providing such legal advice is a diverse team. These types of practices are starting to become more common in Fortune 500 companies and the most exciting thing is that medium and small size companies are starting to catch up on this trend.
The rationale behind this is not solely based on that is the right thing to do. Companies are realizing that it also makes sense from the business perspective. A diverse team is able to bring to the table the different backgrounds, abilities and strengths of each individual member. This allows for a more holistic approach. A diverse team brings to the table different backgrounds, different experiences, different perspectives which enhance the problem solving skills of a team. Each individual might see the problem through a different lens and offer different solutions for the client to consider. The result is an added value that companies appreciate and are starting to consider before engaging your services.
MEMBER COMMENTS
WSG Member: Please login to add your comment.