Establishing a Business in Global Guide - Israel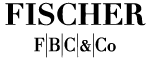 The Israeli legal system is mainly based on common law, but incorporates some aspects of civil law.
Israeli business entities include cojmpanies, partnerships, co-operatives and non-profit organisations. Individuals can conduct business without establishing any legal entity. Carrying out deals in Israel often resembles carrying out deals in the US with regard to the style of drafting transaction documents, except that standard terms and conditions are modified to meet local requirements and nuances.
Companies
The most common form of business entity is Israel is a limited liability company with capital stock (share capital). A limited company is a separate legal entity in which the liability of each shareholder for the company's obligations is generally limited to the par value of their shares.
Partnerships
A partnership can be a general partnership or a limited partnership. The personal liability of the partners of a partnership is not limited, unless they are limited parnters of a limited partnership. A limited partnership must have at least one general partner. A limited partner is not allowed to take part in the management of the partnership (or will otherwise be liable as a general partner).
(FBC's Ron Lehmann, Ron Sitton, Carolyn Zeimer Vigodny and Audrey Abensur authored the 'Establishing a Business in Israel' guide for the Thomson Reuters Establishing a Business in … Global Guide 2018. See here.)
MEMBER COMMENTS
WSG Member:
Please login to add your comment.