The Hong Kong Protests - Could this Happen in Singapore?
Published: September, 2019
Submission: September, 2019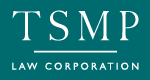 The two financial centres have long been considered twins, but where do the similarities end and the differences begin?
Hong Kong, now entering its 15th week of protests, has been filled with increasingly incendiary rhetoric and escalating violence. This past weekend saw protesters lighting fires at an MTR station entrance, just outside the uber-luxe Bulgari boutique in Central. This, notwithstanding that Carrie Lam, Hong Kong's chief executive, had announced the withdrawal of the extradition bill over which the protests had originated.
Unlike the relatively peaceful Occupy Central movement in 2014, which was largely student-led, these demonstrations have run the gamut of peaceful lunch-time gatherings to violent clashes with law enforcement, involving people from different age and socio-economic groups, including professionals. The protests have led to airport disruptions, reports of capital flight from the Fragrant Harbour, and a tumbling stock market. Their ferocity and protractedness have been shocking for a city famed for its business-minded outlook.
Singapore, which has long enjoyed a friendly but keen rivalry with Hong Kong, is watching the situation closely. After all, the two cities have so much in common that it begs the question: if this can happen in pragmatic Hong Kong, do we also have a tipping point?
First, the similarities. Both Hong Kong and Singapore have postage stamp-sized geographies with few natural resources. Each territory boasts a world class financial and services centre. On limited land each hosts a large expatriate and immigrant population because economic dependence on the finance and services sectors requires a steady stream of foreign labour. Hong Kong's 7.4 million residents occupy 1,110 sq km (about 6,700 people per sq km), while Singapore's estimated 5.6 million population lives in 724 sq km (or 7,800 people per sq km). Like us, Hong Kong's residents also complain that the crowds have put an unbearable strain on transportation and other public services. The most heartfelt and vociferous grouse, though, is that the steep rise in property values is putting home ownership out of the reach of many locals.
At a more visceral level, the two territories understand what it is to fight for survival. Both economies were battered during the 2003 SARS outbreak when scared residents stayed home, international arrivals dried up and businesses ground to a halt. But Singapore and Hong Kong recovered and bounced back stronger. Hong Kong businesses, in particular, exhibited deep commercial pragmatism: in the post-SARS world, sales assistants and waitstaff have become far more service-oriented.
But here is where the two cities diverge.
Residential property prices in Singapore may be high but they cannot hold a candle to Hong Kong's, where the world's most expensive housing is to be found, according to CBRE. The average price of a home there is S$1.72 million, whereas our mean property price is 30 per cent lower at S$1.22 million.
The reasons for this are partly historical. Large tracts of Hong Kong real estate – and therefore land prices – are controlled by a handful of Hong Kong tycoons, a leftover of British rule. This has eroded the power of Hong Kong's government. The difference between private and public holdings is marked in the Fragrant Harbour. Step from any glittering skyscraper owned by a property mogul and onto the government-maintained sidewalk in the swanky Central district, and you will be startled at the stark juxtaposition of gloss and grime. It is a contrast you do not see in Singapore. More importantly, more Singaporeans are able to afford homes. 79 per cent of our population own their Housing Development Board flats; in Hong Kong, only 16 per cent own their subsidised sale flats. Magnifying this effect is the average monthly wage: Hong Kong's stands at approximately S$3,000, significantly lower than Singapore's estimated S$5,000.
Singapore is also an independent state with a democratically elected government. Hong Kong, as part of China, does not enjoy the same system of universal suffrage. This was what sparked the Occupy Central movement five years ago.
The proposed extradition bill, if passed, would have allowed Hong Kong to detain and extradite persons to territories with whom it does not have treaties that facilitate this. This was seen by protesters as an extension of Mainland China's control of the semi-autonomous region, and a weakening of the "one country, two systems" guarantee.
Concern at this perceived overreach has been fomenting for some time. In 2017, it was reported that a Chinese billionaire had been abducted from the Four Seasons Hotel in Hong Kong and taken to the Mainland. This came after the abduction, two years previously, of five Hong Kong booksellers who had published works criticising Chinese leaders. The bill would have legitimised extraditions from Hong Kong to, among other territories, China.
These differences draw a bright line between Singapore and Hong Kong.
Lest we think that our circumstances are so far removed from Hong Kong's that similar unrest could not happen, it is worth noting one key difference between us and Hong Kong. The latter's population is largely racially homogenous – 93 per cent are ethnic Chinese. Our society is multi-racial. While diversity has long been a strength, it is also a factor that could quickly provoke unhappiness, as the recent furore over "Brownface" – to some, a misconceived advertisement; to others, a racially insensitive one – has demonstrated. The highly emotive response to the advertisement and the government's proactive efforts to defuse the situation clearly illustrate the potential for racial tensions to divide the country.
Hong Kong and Singapore are both financial centres of international influence. Both punch far above their paltry weight class. The similarities mean that we compete on everything from university rankings to personal tax rates. We race to secure better, and more, IPOs and strive to prove that we are more business-friendly than the other.
But Singapore and Singaporeans have greater power of self-determination. We may chafe at certain government policies, but these come from a government voted in by the people. And we may complain about land prices, but the majority of us live in homes we own. Still, there is no room in this little red dot for complacency. While we hope and pray that the unrest in Hong Kong will die down peacefully and soon, we should also take heed that peace and security cannot be taken for granted.
Link to article
MEMBER COMMENTS
WSG Member:
Please login to add your comment.