Arendt Covid-19 Solutions - A Dynamic Platform, Gathering Answers to Your Most Frequently Asked Questions in Relation to the Ongoing Crisis.
Published: March, 2020
Submission: March, 2020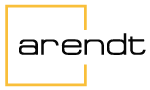 A dynamic platform, gathering answers to your most frequently asked questions in relation to the ongoing crisis.
The content of this page will be continuously updated based on the latest news.
Click here to access the Arendt Covid-19 Solutions Platform.
We offer you advice and solutions in the following areas:
M&A transactions in a time of crisis


Complying with/terminating ongoing contractual arrangements


Managing loans, debts and credits


Ensuring business continuity


Link to article
MEMBER COMMENTS
WSG Member:
Please login to add your comment.