Insolvency Aspects of COVID-19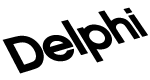 In order to alleviate the effects of the coronavirus, the Swedish government has proposed a crisis package that includes proposals for strengthening companies' liquidity through the tax account, a new system for short-term working and the state taking over responsibility for sick-leave payment for two months.
It is of course our hope that these proposals will result in most companies managing the effects of the coronavirus. For companies that already have a stretched liquidity and thus are possibly in the beginning of an economic crisis, the proposal for a crisis package may not be sufficient. What are the alternatives for a company in such an economic crisis? Here is a brief summary of some of the measures that are available to a company in crisis.
Private composition: is based on a voluntary agreement with the creditors, with the aim of reducing the company's debt.
Company reorganisation: if the company has difficulty fulfilling payment obligations and is deemed to be unable to make payment of its debts as they become due or that such inability will exist within a short time, a company reorganisation under the Swedish Company Reorganisation Act may be a solution. In conjunction with the district court's order regarding company reorganisation, an administrator is appointed, the payment of debts that arose prior to the order regarding company reorganisation is suspended, and the company is protected against bankruptcy and against termination of ongoing agreements by reason of overdue payment or other performance. A company reorganisation usually ends with a public composition, i.e. a debt reduction that is binding on all creditors entitled to participate in the composition proceedings. In the event of company reorganisation, employees are entitled to wage guarantee.
Bankruptcy: if the company cannot duly pay its debts and the inability to pay is not merely temporary, the company is considered insolvent and will be declared bankrupt after a bankruptcy petition. The district court makes a decision on bankruptcy and appoints an official receiver. The official receiver's responsibilities include i.a. taking charge of all the company's assets in order to pay the company's debts (insofar as the assets are sufficient). If deemed appropriate, the official receiver may carry on the company's business for a transitional period, after which the business is usually transferred. In the event of bankruptcy, employees are entitled to wage guarantee.
How can Delphi assist?
Finding a sustainable solution for a company in a financial crisis usually requires swift action with the help of insolvency experts. If you have questions about insolvency law, you are welcome to contact our experts below, who have many years of experience in the field and ongoing assignments as administrators and official receivers.
Oscar Brandin, Hanna Ericson, Magnus Nedstrand
Link to article
MEMBER COMMENTS
WSG Member: Please login to add your comment.