Special Deadlines for Private Equity Fund's Investors Assemblies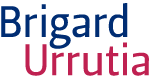 The National Government issued Decree 434 of 2020 with the aim of mitigating the economic effects of COVID-19 in Colombian territory.
Article 5 of the Decree adopted measures related to ordinary assemblies, which apply directly to private capital funds. In this regard, the rule states that:
"The ordinary meetings of the assembly corresponding to the exercise of the year 2019 referred to in article 422 of the Code of Commerce may be held until the month following the end of the declared health emergency in the national territory.
If it is not summoned, the assembly will meet the business day following the month referred to in the previous paragraph, at 10 a.m., in the offices of the main domicile where the administration of the company operates."
Taking into account the foregoing and that Decree 2555 of 2010 establishes that the rules of the Code of Commerce related to shareholders meetings are applicable to the meetings of investors of private equity funds, the local administrators are empowered to give application to this new norm and consequently to hold the ordinary assembly of investors until within the month following the end of the health emergency.
Link to article
MEMBER COMMENTS
WSG Member: Please login to add your comment.