Bogota Amends 2020 Tax Filing Due Dates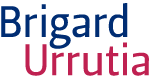 Due to the public health crisis caused by the Coronavirus, the Mayor's Office of Bogotá issued Decree 093 on March 25, 2020, to modify the dates to pay 2020 Property Tax and Vehicles Tax.
The Property Tax for residential and non-residential properties will be due on June 5, 2020 (prior date was April 3rd, 2020) with a 10% discount or shall be paid in full by June 26, 2020 (prior date, June 19th, 2020).
For those individuals who opt to pay the Property Tax through the Voluntary Payment by Installments Alternative ("SPAC"), the due dates would be as follows:
SPAC Due Dates

Installment

Prior date

Date modified by the Mayor's Office

Initial Filing

March 31, 2020

April 30, 2020

1

May 15, 2020

June 12, 2020

3

July 10, 2020

August 14, 2020

3

September 11, 2020

October 9, 2020

4

November 13, 2020

December 11, 2020
Additionally, the Vehicle Tax must be paid until July 3, 2020, with a 10% discount. Otherwise, the deadline for payment in full will be July 24, 2020. Please note that the prior dates were May 8 and June 26, respectively.
In the same Decree, the procedural terms for administrative, disciplinary and sanctioning proceedings have been suspended from March 26 until April 13, 2020. Nonetheless, if the entity can give continuity to the procedures, while ensuring due process, the terms would continue to run. The contractual matters will not be affected, and, on April 13, each entity will have the authority to determine whether to continue to account for the procedural terms.
Link to article
MEMBER COMMENTS
WSG Member: Please login to add your comment.