National Government Orders Mandatory Preventive Isolation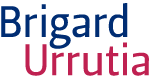 Within the framework of the state of health emergency due to the Coronavirus COVID-19, and in order to guarantee the rights to life, health and survival, the National Government ordered through Decree 457 of 2020 the mandatory preventive isolation for all inhabitants of the national territory. This measure will be applied between the zero hours (0:00 a.m.) of March 25, 2020 and the zero hours (0:00 am) of April 13, 2020.
This decree orders governors and mayors to adopt the necessary instructions, acts and orders for the execution of the isolation measure. In addition, in order to ensure that isolation policies guarantee the rights it seeks to protect, the decree authorizes territorial entities to allow the right of movement of persons under 34 particular cases or activities, among which are (i) assistance and provision of health services; (ii) acquisition of basic necessities - food, drinks, medicines, medical devices, cleaning, and goods for ordinary consumption by the population; (iii) commuting for burial services (iv) the chain of production, supply, storage, transport, commercializing and distribution of medicines, pharmaceutical products, inputs, cleaning, disinfection and personal hygiene products for homes and hospitals, health technology equipment and devices, as well as maintenance and support to ensure the continuous provision of health services; (v) maritime and river dredging activities; among others.
In any case, in order to exercise the right of movement, the following rules must be considered:
First, the persons who carry out the exempted activities must be accredited and identified in the exercise of their functions.
Second, circulation for the acquisition of basic necessities and for the transfer to banking and financial services may be carried out exclusively by one person per family nucleus.
Thirdly, only one person per family nucleus may take out pets and companion animals.
Fourth, governors and mayors are empowered to add additional cases in which the right of movement will be allowed, after coordination with the Ministry of the Interior.
In addition, mayors and governors must prohibit the consumption of alcoholic beverages in open spaces and commercial establishments, and the sale of intoxicating beverages is not prohibited.
Finally, as with all decrees associated with the declaration of a state of health emergency, this decree mentions that violation and failure to comply with the measures and instructions in this decree will result in the criminal penalty provided for in Article 368 of the Penal Code and the fines provided for in Article 2.8.8.1.4.21 of Decree 780 of 2016, or the rule that replaces, modifies or repeals it.
The content of the Decree can be consulted in the following link:
HTTPS://ID.PRESIDENCIA.GOV.CO/PAGINAS/PRENSA/2020/GOBIERNO-NACIONAL-EXPIDE-DECRETO-457-MEDIANTE-EL-CUAL-IMPARTEN-INSTRUCCIONES-PARA-CUMPLIMIENTO-AISLAMIENTO-PREVENTIV-200323.ASPX
Link to article
MEMBER COMMENTS
WSG Member: Please login to add your comment.