INVIMA Issued List of Non-Available Vital Products for Care COVID-19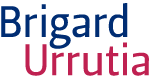 INVIMA's specialized board for Medical Devices and other technologies issued a list of declared as Non-Available Vital Products to attend the emergency arising from COVID-19, which means that the import and / or local distribution of said products will be allowed in Colombia without having a Marketing Authorization.
National manufacture and distribution will be authorized as long as the requesting company has:
Favourable concept of technical-sanitary conditions for the manufacture of Medical Devices issued by Invima.
Request for expansion of the existing concept of technical-sanitary conditions (when applicable).
The import will be authorized without a CCAA, however, the importer must guarantee that:
The storage of imported goods is performed under the conditions established by the manufacturer, to guarantee their quality and safety.
For all cases, any adverse event or incident that is generated associated with the use of a Medical Device must be reported to the National Tecnovigilance Program and the quantity of manufactured / imported products must be reported, as well as its final destination.
Minimum conditions for the import procedures are:
Receipt of payment for the current authorization fee (Code 4002-5, valued at $ 115,011).
Certificate of incorporation of the importer.
Certificate of Free Sale (CVL) of the country of origin or country of reference or, an equivalent or equivalent document.
For Medical Devices: Certificate of Analysis.
For Biomedical equipment: Certificate of Conformity.
The products declared as Unavailable Vitals were classified into several groups depending on their function, according to the list below:
PERSONAL PROTECTION ITEMS
a) Protective glasses
b) Latex and nitrile gloves
c) Sterile gloves
d) N95 mask and FFP2 or FFP3 respirators
e) Filter masks
f) Total protection of the body: Robes, caps, sterile surgical clothing, surgical fields, operative field, sheets, covers, biological suit, leggings and metatarsal protectors)
g) Face protector: Masks or visors
h) Disposable covers / masks
i) Bio-protection suits (jumpsuit, blouse and pants)

DEVICES FOR INVASIVE AND NON-INVASIVE OXYGEN THERAPY
a) Guedel or Mayo cannulas
b) Tracheostomy tubes
c) Laryngeal cannulas
a) Nasal cannulas
b) High flow nasal cannulas
c) Nasopharyngeal cannulas
d) Oropharyngeal cannulas
d) Tracheostomy equipment
e) Stylet or casing guide
f) Flowmeter for medicinal gases
g) Humidifier (normal, jet and bubble) and humidifier filters
h) Intubation kit
i) Laryngoscope with straight and curved blades (children and adults)
j) Pressure gauge for oxygen and vacuum
k) High flow mask (Ventury)
l) Mask with reservoir
m) Tracheostomy mask (tracheostomy shop)
n) Laryngeal mask
o) Mask for nebulization - micronebulization
p) Surgical mask with HEPA filter
q) Simple mask
r) Anesthesia masks
s) Masks for rebreathing
t) Other types of cannulas
u) Other types of masks
v) Eel clamp
w) Nasal prong
x) Regulator for medicinal gases
y) Manual respirator - Self-inflating bag - Resuscitation balloon - Resuscitation bag (AMBU) with or without reservoir
z) Tracheostomy tube holder
aa) Endotracheal tube holder
bb) T and / or Y connector tube, Connector nipple
cc) Endotracheal and nasotracheal tubes and combitube (combined esophagus-trachea tube) of different sizes.

EQUIPMENT FOR RESPIRATORY THERAPY AND NEBULIZERS
a) Respiratory incentive
b) Inhalation chambers
c) Nebulizer and Micro-nebulizer
d) Suction or aspiration of secretions

EQUIPMENT FOR ASSISTED MECHANICAL VENTILATION
a) Apnea equipment (CPAP - BPAP)
b) Ventilation circuits and accessories (Sensors, Filters, among others)
c) O2 concentrators
d) Ventilator fan
e) Home use ventilator or respirator
f) Hospital or housing ventilator

PLEURAL PROBES AND CLOSED THORACOSTOMY EQUIPMENT
a) Pleurovac
b) Closed drainage system for connection to chest tube or mediastinum
c) Mediastinal tubes
d) Chest tubes of different numbers or sizes
e) Heimlich valve
INVASIVE NATURAL AND SURGICAL HOLE DEVICES, (PROBES)
a) Suction probe-nelaton of different sizes
b) Nasogastric, oro-gastric and gastro-jejunal tube
c) Open or closed suction probes
d) Urinary catheters of different classes and sizes
e) Other types of probes
DEVICES FOR PERIPHERAL AND CENTRAL VASCULAR ACCESS AND FOR THE ADMINISTRATION OF MEDICINES, SOLUTIONS
a) Infusion pumps and infusion pump equipment
b) Enteral nutrition pumps
c) Parenteral nutrition bag
d) Blood bags
e) Buretrol
f) Central catheter (Swanz Ganz and subclavian)
g) Peripheral vascular and intraosseous catheter
h) Plasmapheresis equipment
i) Equipment for central venous pressure
j) Blood transfusion equipment
k) Equipment for venodisection
l) Venoclysis equipment
m) Extension of anesthesia
n) Syringes
o) Infusion syringes
p) Peritoneal dialysis machine
q) Hemodialysis machine
r) Other type of catheters with peripheral and central vascular access, arterial and venous
CARDIO-DEFIBRILLATION EQUIPMENT
a) Cardiodefibrillator
b) Defibrillator
c) Electrodes for Cardio-defibrillator
d) Gel for electrodes
MONITORING TEAMS OF DIFFERENT VITAL CONSTANTS:
a) Capnographer
b) Oxygen cells
c) Electrocardiograph
d) Suction cup electrodes
e) Surface electrodes
f) Air inlet and outlet filters
g) Blood pressure monitor
h) Vital signs monitor (Measurement of heart rate, systolic, diastolic and mean blood pressure, temperature, oxygen saturation, cardiac output)
i) Pulse oximeter
j) Temperature Sensors
k) EKG sensors
l) Oxygen saturation sensors
m) Digital and manual sphygmomanometer
n) Digital and manual thermometer
o) Flow valves
Link to article
MEMBER COMMENTS
WSG Member: Please login to add your comment.