INVIMA Closes its Offices and Opens Virtual Channels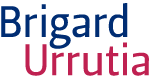 Due to the preventive isolation order issued through Decree 457 of March 22nd, 2020 and the powers granted to INVIMA in the sense of guaranteeing the prevention, diagnosis and treatment of Covid-19, within the current state of Economic, Social and Ecological energency.
As of Monday, March 30th, 2020, INVIMA closes its Attention Offices, to: (i) avoid contact between people, (ii) promote social distancing and (iii) until the Health Emergency declared by the Ministry of Health and Social Protection remains in effect.
The entity will focus its efforts through virtual channels on the procedures that are absolutely necessary, within the framework of the health emergency generated by the Coronavirus COVID-19 pandemic, for the following activities and particular cases:
The supply chain of production, sourcing, storage, transport, marketing and distribution of medicines, pharmaceuticals, supplies, cleaning products, disinfection and personal hygiene products, equipment and devices of health technologies, as well as its maintenance and support to guarantee the continuous provision of health services. The operation of establishments and commercial premises for the commercialization of medicines, pharmaceuticals, supplies, equipment and devices of health technologies.


The supply chain of production, sourcing, storage, transportation, commercialization and distribution of: (i) raw materials to produce goods of first need; (ii) Goods of first need - food, beverages, medicines, medical devices, cleaning, cleaning of ordinary consumption in the population.


Priority processing of requests for new health registrations or marketing authorizations and renewals of pharmaceuticals found in the pharmacological standard, phytotherapeutic products and medical devices, whose risk classification is IIb and III that are required for prevention, diagnosis and / or or treatment of the Covid-19, or those determined as first line, accessories or specials.


Accept, approve or validate the minutes that grant Good Manufacturing Practices (BPM) issued by PIC-S agencies (Pharmaceutical lnspection Co-operation Scheme), in the procedures of Marketing Authorization, renewals, modifications and associated procedures, as long as they are provided in Spanish with its respective translation, without prejudice to the subsequent inspection, surveillance and control by the same entity.
All requests will be answered through the virtual channels provided on the website from Monday to Friday from 7:00 a.m. at 3:00 p.m; and the channels are available for the following requests:
New Marketing Authorizations, permits and notifications, renewals, changes and modifications and other procedures related to Invima surveillance products

Lot releases and authorizations according to the needs of the missionary directors

Notifications of administrative documents

Filing of responses to orders, official letters, correction of resolution, annexes, scopes, loss of enforcement power (cancellation), official review and other requests that do not have payment

Rights of petition (PQRSD)

Attention by chat of 8 a.m. at 3 p.m.
Link to article
MEMBER COMMENTS
WSG Member:
Please login to add your comment.