UPDATE: An Employer's Guide in the Face of COVID-19 Pandemic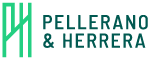 On March 12, 2020, in view that the World Health Organization (WHO) declared Covid-19 as a Pandemic, we published a Guide for employer including different scenarios that may occur in the labor aspect. After its publication, the governmental authorities have adopted various measures related to labor matters aimed to prevent the spread of the virus and to secure employment.
In this sense, please see below an update of the aforementioned Guide taking into account such measures for purposes of assisting employers in the decision to be taken in these times of global uncertainty.
Read the complete update here.
Link to article
MEMBER COMMENTS
WSG Member: Please login to add your comment.