New Measures Implemented by the UAE Authorities in Response to COVID-19 [26 April 2020]
Published: April, 2020
Submission: April, 2020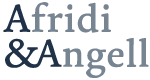 Below is a summary of new developments and key new measures that have been implemented by various UAE authorities since 19 April 2020 and the time of this inBrief, 6:00 p.m. on Saturday, 25 April 2020.
I. First Phase of Easing of Lockdown and Movement Restrictions in Dubai
The Supreme Committee of Crisis and Disaster Management has announced a partial reduction in the restrictions on movement in Dubai starting from Friday 24 April 2020.
All individuals must follow preventive measures including ensuring two-metre distance from other individuals and wearing face masks. Those who do not wear a mask will be subject to a fine of AED 1,000.
A. Movement of the general public
Individuals will be able to leave their homes between 6:00 a.m. and 10:00 p.m. without a permit.
Exercising outside the home: Members of the public are allowed to exercise outside their homes provided they do not leave their area of residence. They can undertake activities such as walking, running or cycling for one to two hours each time. Only a maximum of three persons can exercise at the same time.
Members of the public are also permitted to visit first and second-degree relatives. Gatherings should be restricted to not more than five people. However, visiting high-risk individuals (individuals above 60 years and those with underlying medical conditions) should be avoided. It is prohibited to hold gatherings in public or private places.
Ramadan tents and Majlises are not allowed within homes and in public places.
B. Shopping malls and commercial outlets
Shopping malls, markets and commercial outlets will be open daily to the public from 12:00 p.m. to 10:00 p.m. Furthermore, restaurants and shops are allowed to operate at a maximum of 30 percent capacity at the shopping malls.
Malls and retail outlets are not allowed to hold entertainment events to avoid congestion and crowding.
There will be no valet parking at malls and restaurants. The first hour of parking in shopping malls will be free.
Only 25 percent of the parking spaces will be open in order to reduce overcrowding in malls. The public should visit a mall only when absolutely necessary.
C. Restaurants and cafés
Restaurants and cafés are allowed to operate normally but are not permitted to serve shisha and buffet. Dine-in customers are allowed but should occupy only a maximum of 30 percent of the outlet's capacity.
D. Public transport
Public transport services, including Dubai metro services, will be resumed from Sunday 26 April 2020. The normal tariff system will be reintroduced.
Red and green line metro services will operate between 7:00 a.m. and 11:00 p.m.
Preventive measures should be strictly followed by all passengers and staff in metros, taxis and buses and at public transport stations including maintaining physical distance and wearing face masks.
Only two passengers are allowed in one taxi.
Water transport, tram, limousine, and car sharing services will continue to be suspended.
E. Administrative offices for companies and institutions
A maximum of 30 percent of the workforce of all organisations will be allowed to work from their offices while the rest will be required to work from home.
Meetings should be held at the office only if it is absolutely necessary. Attendees should not exceed five people and each person should maintain a two-metre physical distance from others.
Daily sterilisation of the workplace is mandatory and employees and visitors should be provided with sanitisers at all times. Everyone is required to wear face masks when at the workplace.
F. Re-opening guidelines in Abu Dhabi
The Abu Dhabi Department of Economic Development issued Circular 26 of 2020 on 22 April 2020 concerning guidelines and precautionary measures for re-opening of malls and shopping centres in Abu Dhabi. Those guidelines are similar to those of shopping malls in Dubai except opening hours will be from 12:00 p.m. to 9:00 p.m.
II. Economic Relief Measures
A. Dubai World Trade Centre Authority (DWTCA) releases COVID-19 measures to assist with financial sustainability and operational continuity
On 22 April 2020 the DWTCA unveiled a series of measures aimed at supporting enterprises within DWTCA to better manage their fixed operating costs and liquidity during COVID-19. These measures include:
1. Meetings Incentives Conferences and Exhibitions Business
for organisers - no cancellation and/or rescheduling fees; no penalties for late payments; allow carry forward of pre-paid fees as credit to 2021; and
for exhibitors (DWTC-owned exhibitions) - full refund on cancelled events and where new schedule is not feasible for participants.
2. Retail Tenants
Up to six-months rent-free on base rent (1 April 2020 – 30 September 2020) for retail tenants in the Dubai International Convention and Exhibition Centre and One Central, impacted by mandatory public lock-down restrictions (e.g., Government enforced cancellations, and/or temporary facility closures).
3. SMEs and Start-up Tenants
Up to three-months base rent deferment for DWTCA commercial tenants (1 April 2020 – 30 June 2020).
4. Free Zone Businesses (effective for three months starting April to June 2020)
seventy percent rebate on annual fees for all category-specific business registrations and licenses (new and renewal);
fifty percent rebate on annual fees for general trade licenses and registrations; and
zero percent administration fee on all visas - new, transfer and renewals.
B. Dubai Silicon Oasis Authority (DSOA) stimulus packages
The DSOA announced on 19 April 2020 that it would be implementing exemptions, incentives and flexible payment plans for companies, commercial tenants, and residents occupying buildings owned by the Authority.
1. Residential Projects
up to two months deferral on rent payments which can be rescheduled based on a payment plan over the remainder of the lease duration;
waiver of late payment fines until 31 August 2020;
monthly rental payment plans for existing and new tenants;
up to 10 percent discount on rental value upon renewal; and
additional discount of AED 2,000 for apartments and AED 5,000 for villas if annual rent is paid on time and in one instalment.
2. Retail Sector
rent waiver from 15 March 2020 for restaurants, shops, and gyms impacted by the closure until work is resumed;
postponement of rental payments for a three-month period;
waiving late payment fines until 31 August 2020;
reducing marketing fees by 25 percent;
up to 10 percent discount on rental value upon renewal for existing and new retailers;
additional 5 percent discount on the annual rent if paid on time and in one instalment; and
offering flexible payment plans.
3. Companies
postponement of rental payments for a three-month period;
waiving late payment fines until 31 August 2020;
extending grace period until end of May 2020 for new companies;
up to 10 percent discount on rental value upon renewal for existing and new companies;
additional 5 percent discount on the annual rent if paid on time and in one instalment; and
offering flexible payment plans.
4. Dubai Technology Entrepreneur Campus
postponement of rental payments for a three-month period;
waiving late payment fines until 31 August 2020;
flexi desk and fixed desk tenants can pay rent in up to six instalments; and
additional five percent discount on the annual rent if paid on time and in one instalment.
C. Implementation guidelines of the Targeted Economic Support Scheme (TESS)
On 19 April 2020 the UAE Central Bank (CBUAE) released an announcement outlining regulations and guidelines in relation to TESS. Some of these guidelines include the following:
Banks are urged to process more applications from individuals, corporations and SMEs whose business operations are affected by the implications of COVID-19.
Banks are expected to retain sound lending standards and are required to treat all their customers fairly.
During the validity of TESS, which runs up to year end 2020, banks are expected to postpone the payments of interest and/-or principal of loans for customers/individuals/SMEs and other private sector companies affected by the repercussions of the COVID-19 pandemic.
In addition, TESS includes a liquidity relief tool of AED 50 billion offered by the CBUAE through banks to eligible customers who wish to apply for a deferment.
The CBUAE has mandated banks to accelerate the account opening time to a maximum of two days for SMEs, unless banks identify the customer as high risk from an anti-money laundering perspective.
Banks shall not be allowed to require their SME customers to have a minimum account balance amounting to over AED 10,000. This measure is aimed at providing banks' customers with economic relief and to facilitate the continuation of business operations in the UAE.
Measures taken by CBUAE include the decrease of the minimum required down payment, to increase the affordability of real estate.
D. Service fee reduction by the Ministry of Economy
According to Cabinet Resolution No. 20 of 2020, on 21 April 2020 the Ministry of Economy published on its website a list of services whose fees have been reduced by 17 percent to 98 percent.
Click here for the updated list which is available in full on the ministry's website.
III.Operations of the Courts
A. Dubai Courts
The Dubai Courts released Resolution No. 33 of 2020 concerning Remote Litigation Procedures and Continuity of Court Services (Resolution) which came into effect on 19 April 2020. Lawyers or customers wishing to benefit from court services shall use electronic systems of Dubai Courts Department to log into the smart application system. Natural persons would register in the "Al Salifa" system with a verified user account.
The following is an overview of the procedures outlined for various legal matters under the Resolution.
Matters




Procedure




Filing lawsuits, requests and amicable settlements




All lawsuit applications or amicable settlements must be filed remotely through outsourcing offices or law firms or the courts e-system.




Family guidance and divorce certification




Family guidance cases and divorce certification are filed and established remotely. Family counsel should send a WhatsApp message to the parties including the date and time of the session, the document required to be prepared by each party, and the action according to the legal proceedings.





On the session day, the family counsellor makes a conference call, using the office telephone or mobile phone, with the plaintiff, the defendant and the interpreter (if applicable).




Marriage contracts, certificates and attestations




Marriages contracts shall be processed by legal marriage officers who may use remote communication technology to process these contracts with parties, whether in their presence or online.





Legal certifications and attestations, applications should be filed and fees paid remotely. The attestation officer communicates with the parties and witnesses to check identities and verify the completion of all required documentation and issues the attestation which is then sent to the applicant via email.




Summons and details of the parties




All judicial summons, whether at the time of filing cases or notifications of judgements or executive deeds are served by SMS, email or other electronic means.




Remote case management




The case department must follow up on the preparation of all cases remotely through video or audio communication technology. Video or audio communication technology includes remote attendance, exchange of documents and issuance of necessary decisions. Attendances and proceedings shall be recorded in the transcript of hearing.




Remote case consideration




Remote communication technology will be used in all hearings of first instance, appeal and cassation courts, exchange of documents, hearing witnesses, deliberation, and issuance of decisions and rulings.





Hearing attendance and procedures will be recorded in transcripts of the hearing. Case files must be adjourned where a litigant fails to remotely attend hearings for any reason. The same applies to cases referred to Experts. In order to preserve the rights of litigants, no cases will be dismissed even if the litigant fails to electronically attend the hearings.




Remote expertise




Expert appointment orders or decisions will be electronically sent from the competent court to advocates, experts and the Interpreters Affairs Department, and Expert fees deposited remotely through the electronic payment poral available on the Dubai Courts website. Advocates, experts and the Interpreters Affairs Department will delegate an Expert using the electronic system. The Expert then accepts the assignment through the electronic system and reviews the case file electronically. If the meetings are required, they will be held remotely by sending a link to all parties for remote attendance and specifying the time of the meeting. The Expert may submit requests to the competent court and file its report through the electronic system. The Expert then submits a request for disbursement of the Expert fees through the electronic system.





Execution and enforcement of judgements




All applications, lawsuits and execution cases must be filed remotely through law firms, via the electronic case management system (Al Salifa) or by using the smart login system (smart applications) if filed by the litigants themselves. Cases and applications for execution will be considered remotely. Persons detained in police stations and penitentiary facilities will be interrogated via video calls. Applications for paying judgement amounts in instalments and allowing "wanted persons" times and applications for attachments in execution files or cancellation of attachments will also be entertained remotely together with travel ban or ban lifting decisions through the direct link to the CHQ of Dubai Police.





Execution amounts will be deposited remotely through the (Idhafa) online portal for e-disbursement service into the bank account of the judgement creditor. Parenting times and visitation orders will also be enforced only (through) online visitation using video communication programs of courts or competent entities.





Criminal cases




All criminal cases and detentions will be entertained remotely and extended using remote communication technology. The defendant's lawyer may appear with the client during the trial via remote communication technology. If the defendant is a foreigner and is not fluent in Arabic, the court will seek assistance from an interpreter via the remote interpretation room. Courts will also coordinate with Public Prosecution and detention places in respect of remote consideration of criminal cases and extension of detention.




B. Abu Dhabi Court of First Instance
Further to our inBrief dated 7 April 2020 where we reported on Circular No. 7 of 2020 with regard to continuity of the Abu Dhabi Courts judicial process during the COVID-19 period, the Abu Dhabi Judicial Department announced on 22 April 2020 that the Abu Dhabi Court of First Instance had reinforced its remote litigation system through audio-visual technology, to include all civil, personal status, rental, urgent lawsuits, and inheritance circuits.
C. DIFC Courts
The DIFC Courts issued a notice on 23 April 2020 stating that the Registry's physical return to the office will not be on 26 April 2020 as initially planned. It reported that over the past five weeks it has largely been business as usual with approximately 90 percent of hearings being conducted over telephone conference, or where possible, over video conference. The remaining 10 percent of hearings which have had to be postponed due to technicalities such as the swearing in of witnesses, will be listed in the first week after the Registry resumes work from the DIFC Courts' offices.
The following e-mail addresses and contact details for various queries have been provided in the notice. Urgent queries and applications should first be addressed by contacting the Registry switchboard number on +971 4 427 3333 between 8:00 a.m. and 4:00 p.m., Sunday to Thursday.
Query




E-mail / Contact




Small Claims Tribunal enquiries






Case related enquiries






General enquiries






Practitioner registration enquiries






Probate related enquiries






Videoconferencing, Case Management System (eRegistry) and e-bundling enquiries






Even numbered Small Claims Tribunal (SCT) cases




Ms. Hayley Norton




SCT Case Progression Officer




Mob: +971 56 656 5823




Odd numbered Small Claims Tribunal (SCT) cases and odd numbered ENF cases




Ms. Mooza Al Ali




SCT Case Progression Officer




Mob: +971 56 5344 531




Odd numbered CFI, ARB, TCD and Court of Appeal (CA) cases




Ms. Maitha Al Shehhi




Case Progression Officer




Mob: + 971 54 583 1223




Even numbered CFI, ARB, TCD, Court of Appeal (CA) cases and ENF cases




Ms. Alia Al Obeidli




Case Progression Officer




Mob: +971 56 500 3184




All probate (PRB) cases




Ms. Maitha Al Shehhi




Case Progression Officer




Mob: + 971 54 583 1223




Registrar on Duty (for urgent applications and emergency queries)




Ms. Nour Hineidi




Deputy Registrar




Mob: +971 56 398 9583




E-mail: [email protected]




(With a copy to the Registry: [email protected]).



IV. Logistics and Technology
A. TraceCovid
Abu Dhabi Department of Health has recently launched an innovative mobile app called TraceCovid. The app can be downloaded and installed by anyone in the UAE using a Bluetooth-enabled smartphone operating on Android or iOS. The app will identify people who have been in close contact with those infected with the virus. The health authorities will be better placed better to quickly start the contact tracing consequently reducing the spread of the COVID-19 virus.
To operate, the app requires only two steps - installation and keeping the Bluetooth of the phone turned on constantly. The app relies on Bluetooth signals to detect and identify another device with the same installed app.
When two or more app users (with the app installed and running on the mobile phone) come in close proximity/contact, the app will exchange a unique code called the Secure Tracing Identifier (STI). This happens automatically without requiring any action from the user. STIs get stored on respective phones automatically and locally (i.e., not on the servers). When one app user gets infected with the COVID-19 virus the user must, as a normal process, contact a medical centre who will in turn inform the health authorities about the infected user. The health authorities will contact the infected user to request access and upload the user's "TraceCovid data" i.e., list of STIs. The health authority will request the user's consent before doing so. The contact tracers from the health authorities will then have the STIs of all the users who were in contact or close proximity with the COVID-19 patient.
The shared list of STIs will give health authorities a good starting point to start tracing, identifying, contacting and giving medical guidance to all those people who were in close proximity to the COVID-19 patient.
The app works irrespective of users knowing each other. This makes the app versatile and apt for safe community contact tracing to reduce the spread of COVID-19.
B. DP World's online logistics tools
DP World has launched cutting-edge online logistics tools and services, covering sea, land and air shipping around the world. The connected ecosystem of platforms will enable freight forwarders and any business, to book shipments of cargo from and to anywhere in the world, by any combination of sea, land and air. DP World has accelerated the already planned roll-out of the platforms to help companies meet the challenge of the COVID-19 crisis and keep trade flowing including vital food and medical supplies.
V. Visa-Related Matters
Extension of DIFC residency visa validity
In line with the recent announcement made by the Federal Authority for Identity and Citizenship concerning the extension of residency visa validity until 31 December 2020, the DIFC Authority announced the following measures and guidelines with respect to DIFC residency visas:
All employees and their dependents (inside or outside the UAE) as well as all individuals inside the UAE with visas expiring after 1 March 2020 will have their entry permit validity extended until 31 December 2020.
Employers wishing to submit applications for visa renewal can still apply on the DIFC Portal. The visa will be valid from the renewal date up to three years and medical fitness test will not be required. Individuals with expired visas who are eligible for the extension and need to exit the UAE are required to renew the visa before exiting the country.
Employees with cancelled visas that could not exit the UAE due to the current travel restrictions will be able to have their overstay fines waived at the airport at the time of exit.
Employees with cancelled visas or visit visa that are in the process of obtaining a new visa with a new employer must complete the change of status within the permitted grace period to avoid fines. Fines will still be applicable for this category.
Entity establishment cards must be renewed on time. Late fines will still be applicable for delay in renewal of establishment cards. Entities must ensure that the DIFC license is renewed to be able to apply for establishment card renewal. The penalty for each month of delay is AED 100.
The residency visa of individuals (with valid visa) who completed six months outside the UAE after 1 March 2020 will not be blocked until 31 December 2020.
Individuals with cancelled visas who are applying for a new visa while they are inside the UAE (given that no overstay fines are issued to them) will be allowed to complete the new visa process without the medical fitness test. However, the visa will be issued for one year only. Visas issued for three years will still require a medical fitness test to be completed.
The Federal Authority for Identity and Citizenship have started issuing electronic visa stamping and the same will be available under the service request documents list upon completing the visa process.
VI. VAT-Related Matters
Deadline to submit VAT returns extended to 28 May 2020
On 21 April 2020 the Federal Tax Authority issued a directive, on an exceptional basis, for an alternative deadline to file VAT tax returns and pay due taxes on 28 May 2020, for tax periods that ended on 31 March 2020.
This exceptional directive pertains only to VAT returns for the tax periods that ended on 31 March 2020, for both monthly and quarterly tax periods, and does not affect any other tax periods where the deadline for filing tax returns and settling of payable taxes does not fall in April 2020. ¦
* * * *
Please visit our COVID-19 Resource Centre for copies of our COVID-19 inBriefs and Legal Alerts.
MEMBER COMMENTS
WSG Member:
Please login to add your comment.