Government Amends Justice and ADR Regulations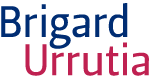 The main measures included in the Government's 491 Decree are:
The service of process regarding Administrative acts will be online
Terms and deadlines of Administrative proceedings are suspended. Suspension may be partial or total and related to some or to all the proceedings. Terms and deadlines will continue the day after the emergency ends.
Suspension of the Statute of limitations related to administrative proceedings until the day when proceedings restart. The suspension of terms and deadlines should apply to enforcement and payment of judicial decisions. On the other hand, this provision will not apply to administrative actions related to human rights and its protection.
Establish online conciliations before the "Procuraduría"; the agent in charge will sign a minute as proof of the achieved agreement. The term to end a conciliation proceeding is extended to 5 months.
The "Procurador General de la Nación" may suspend the reception and development of the conciliation requests regarding civil, commercial and family law, in which case the statute of limitations related to those matters will not apply.
If there is a request for conciliation before the Procuraduría against an administrative authority, and a copy of that request is submitted to this administrative Authority, said authority should decide if it is possible to achieve a friendly settlement within the next 30 days.
The regulations about "Procuraduría" apply to requests submitted before the emergency, as well.
Continuation of arbitration and ADR through online services. Arbitration should be conducted online in accordance to center of arbitration new practices. Those centers should adapt and inform their online procedures. Deadlines are also extended: Deadline included in the Article 10 of the Statute 1562 of 2012 (total term for the arbitration to be resolved, as of the initial hearing), will be 8 months; the deadline included in the Article 11 (maximum possible term for agreed suspension) will be 150 days.
Arbitral tribunal should not suspend stages or proceedings unless there is a technical difficulty, and, one of the parties proposed the suspension.
The time frame of Extra-judicial conciliations, in charge of public agents should be 5 months.
Suspension of the Statute of limitations of general actions.
Authorities' Scanned signature will be valid.
Online deliberations are allowed to the Courts of judicial power throughout the territory.
Link to article
MEMBER COMMENTS
WSG Member: Please login to add your comment.