Suspension of Activities in the Mining and Energy Sector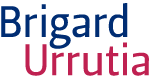 The mining and energy sector, through its competent authorities, joins the National Government's contingency measures to prevent and mitigate the spread of COVID-19. The measures adopted correspond mainly to the suspension of specific activities that require on-site attention and the suspension of procedural terms for particular requirements and situations.
Thus, by means of Resolution 096 of March 16, 2020, the National Mining Agency (ANM) suspended the public's attention, the administrative proceedings initiated before the ANM and the terms of the titleholders and applicants to comply with the technical or legal requirements requested by the ANM, as well as the terms to file appeals, as applicable.
The foregoing, except for obligations related to the payment of royalties, surface fees and other economic rights, the constitution of the environmental mining policies and compliance with standards and requirements related to health and safety issues in mining activities.
The Secretary of Mines of the Department of Antioquia also suspended terms in the same direction as the ANM did, this means, for the same administrative procedures and with the exceptions mentioned above. The terms were also suspended for the same period of time established by the ANM.
Regarding the hydrocarbons authorities, the National Hydrocarbons Agency (ANH) announced that it is taking full advantage of the measures adopted by the national government, and therefore enabled e-mails to file comments, doubts, suggestions or any other information that suppliers, operators and companies must file in order to comply with their obligations.
Finally, the Ministry of Mines and Energy, through Resolutions 40100 and 40101 of 2020, suspended the terms regarding disciplinary proceedings carried out in first instance and coercive jurisdiction, related to payment orders, resolving exceptions, enforcement against debtors, resolving appeals, among others.
The mining and energy authorities will continue to attend to requests through its usual virtual and telephone channels.
Without a doubt, these decisions demonstrate that this sector is committed to the health and general well-being of Colombians, as well as it is prepared to face this COVID-19 situation with responsibility and efficiency.
For more information on the resolutions that suspend activities and terms, please access the following links:
Resolutions of the Ministry of Mines and Energy:
ANH news:
HTTPS://WWW.ANH.GOV.CO/LISTS/NOTICIAS/VISORNOTICIAS.ASPX?ID=460&CONTENTTYPEID=0X01004E9AFCC31D98412FB626EFBC26D9F668000F6F2EF254C01E419A81FE4A25D81682
MEMBER COMMENTS
WSG Member: Please login to add your comment.