Changes in the Cultural Sector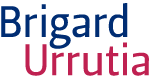 The Ministry of Culture issued Decree 475, 2020, to amend the cultural sector's conditions due to coronavirus.
Due to the health crisis, the Ministry of Culture issued Decree 475, 2020, to amend the payment conditions of the pro-culture stamp duty, the contribution to public shows and the film development fee are modified.
According to Decree 475, 2020, Governors and Mayors must transfer 20% of the culture stamp duty for the social security of creators and cultural managers. For this purpose, the conditions established by the Ministry of Culture in Resolution 3153 of 2019 must be observed.
On the other hand, the Decree indicates that the resources generated from the collection of the public performances contribution until December 31, 2020, will be allocated until September 20, 2021, to support the cultural industry of the performing arts, in the activities of creation, virtual training, production and circulation of public performances of performing arts in face or virtual mode. The condition for this allocation is that the resources are not committed to other purposes.
The municipal culture offices will choose the projects that will benefit from this measure within 30 days after Decree 475, 2020, comes into force.
In addition, Decree 475, 2020, changed the due dates of the public performance contribution returns to be filed by producers.
Below are the payment dates:
(i) For permanent producers
Due dates for paying the public performance contribution




Bimonthly period




Due dates




January- February




30-SEPTEMBER-2020




March- Abril




30-September-2020




May- June




31- October-2020




July- August




31- October-2020




September- October




24-November-2020




November- December




26-january-2021



Although the Decree does not establish the deadlines for the payment of the fifth and sixth bimonthly period, Article 9 of Law 1493, 2011, indicates that for producers, the last due dates for the bimonthly payment of VAT will be taken into consideration. Thus, the payment dates for these periods would, in principle, be November 24, 2020, and January 26, 2021.
(ii) For occasional producers
The return will be paid on September 30, 2020, for the tickets subject to the contribution (i.e. sold between March and June 2020).
Decree 475, 2020, established that the film development fee provided in Law 814, 2003 ("Film Law") should be declared and paid until September 30, 2020.
Finally, Decree 475, 2020, established that within March to June 2020, the reduction in the film development fee that exhibitors are entitled to, may be credited with the screening of national short films during 8 calendar days of the respective month.
Link to article
MEMBER COMMENTS
WSG Member: Please login to add your comment.