Recent Measures Concerning the Birth Certificate in Colombia
Published: April, 2020
Submission: April, 2020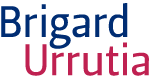 The Superintendence of Notaries and Registry and The National Civil Registry Authority issued new measures through Ruling 041 of 15 April 2020 for the prevention of spreading the Coronavirus COVID-19. These measures followed previous regulations issued through Rulings 031 and 037 of March 2020. The new regulation reminds who can request a birth certificate by presenting the certificate of live birth as provided in the law. The birth certificate issuance can be requested by: the father, the mother, ascendants, overaged close relatives, provided all the aforementioned are properly identified, the director or manager of the health institution, the person who picked up the abandoned child, the person interested in the registry when he or she is 18 years old or older and special public family attorneys. Where there are no special public family attorneys, the local authorities of comisario de familia and the police inspector shall also be authorized.
Likewise, the new regulation stated that the notaries authorized to exercise as registry authorities can issue birth certificates in accordance with Resolutions 3323 and 3324 of the Superintendence of Notaries and Registry. The legal term to register a child is one month after the birth took place, however if done out of the legal term it will not be held as extemporary. The rules applicable to the certificate of live birth remain the same as provided in the Decree 780 of 2016.
In order to protect the integrity and the health of children, the new regulation suppressed the requirement of the appearance of the underaged. Furthermore, there will be neither use of footprints for children of less than 1 year, nor the use of fingerprints for children from 1 to 7 years old. Biometric machines will not be used either to avoid the spread of the COVID-19. The person who appears before the notaries for the procedure must provide a copy of both sides of the mother's identification which shall correspond with the certificate of live birth of the child.
Finally, when the registry is done for an adoption decree, the registry authority must proceed immediately. Accordingly, the person in charge shall register in the book of varios everything as provided in the judicial decision, annul the prior birth certificate and make another register giving a new unique number for personal identification NUIP.
Link to article
MEMBER COMMENTS
WSG Member:
Please login to add your comment.