An Examination of the Measures to Mitigate the Impact of Covid-19 on Taxpayers in Nigeria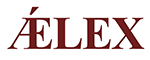 As Covid-19 continues to impact all aspects of our lives, taxpayers are rightly seeking emergency tax measures to mitigate the impact of Covid-19 on their businesses. We examine below the measures that have been introduced to mitigate the impact on taxpayers.
THE ECONOMIC STIMULUS BILL
The House of Representatives passed the "Emergency Economic Stimulus Bill 2020" ("the Bill") which provides that employers (with the exception of oil companies) who retain the same employees from 1 March 2020 till the 31 December 2020 will enjoy a 50%-income tax rebate on the total PAYE amount due or paid. The Bill also suspends the payment of import duty on medical equipment, medicines, personal protective equipment, and other medical necessities required for the treatment and management of COVID-19 in Nigeria.
TAX DEDUCTIBILITY OF DONATIONS TO MITIGATE THE IMPACT OF COVID-19
In a Press Statement dated 6 April 2020, the Minister of Finance, Budget and National Planning announced that as part of a fiscal stimulus package to manage the adverse impacts of the COVID-19 pandemic, ministerial orders and circulars will be issued for charitable donations in support of the fight against the Covid-19 pandemic to be tax-deductible. It is advisable that taxpayers desirous of donating to mitigate the impact of Covid-19 should seek tax advice regarding the deductibility of such donations.
MEASURES BY THE INLAND REVENUE SERVICES OF LAGOS AND THE FEDERAL CAPITAL TERRITORY (FCT)
Taxpayers are seeking deferral of tax payment and filing obligations. In this respect, the deadline for filing personal income tax returns for 2020 has been extended by the Lagos Inland Revenue Service (LIRS) by 2 months (from 31 March to 31 May 2020), and by 3 months (from 31 March to 30 June 2020) by the FCT-Inland Revenue Service.
To continue reading, click herehttps://www.aelex.com/an-examination-of-the-measures-to-mitigate-the-impact-of-covid-19-on-taxpayers-in-nigeria/
Link to article
MEMBER COMMENTS
WSG Member: Please login to add your comment.