Labor Update: COVID-19 Preventative Measures for Workplaces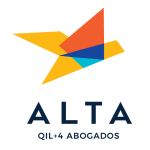 The Guide for the Identification of Labor Risks by Covid-19 and Preventive Measures in Workplaces was published by the Guatemalan Social Security Institute. In accordance with this Guide, and in addition to the presidential provisions already established, all employers must implement the following actions, even if there have been no cases of COVID-19, in the communities where they operate:
IMPLEMENT A CHECKPOINT WHEN ENTERING THE WORKPLACE

The Checkpoint must have the following supplies:

Disposable face masks
Latex gloves
Non-contact infrared thermometer
Alcohol based hand sanitizer

The company's Health Service is the one who should be in charge of managing the Checkpoint

The Health Service is made up of the SSO Monitor, according to the number of workers and the SSO Bipartite Committee:

1-9 workers: Worker trained by the IGSS or MSPAS.
10-100 workers: Nursing Assistant.
101-500 workers: Professional Nurse.
501-onwards workers: Active collegiate doctor.

Every day at the entrance and / or start of shifts must:

Take the temperature of ALL employees and visitors (fever - temperature equal to or greater than 38 ° C)
Provide alcohol based hand sanitizer.
Verify the use of a mask.

If a worker or visitor reports symptoms of Coronavirus (fever, cough, sore throat, breathing difficulties, and gastrointestinal symptoms - diarrhea or vomiting) should:

Keep an epidemiological record and report it in the company's Minutes Book
Immediately call 1517 or 1540
Inform employees and visitors if COVID-19 begins to spread in their communities, and anyone with symptoms should stay home

CLEAN AND HYGIENIC WORKPLACES

Establish work shifts, to avoid the confinement of people (workers must remain at least 1.5 meters apart from each other).
Surfaces must be disinfected regularly.
Provide an adequate ventilation system that ensures air renewal.

PROMOTE GOOD HYGIENE PRACTICES FOR EMPLOYERS, EMPLOYEES AND VISITORS

Ensure that there is sufficient soap, water and disposable paper towels at all times in the health services.
Place alcohol based (no less than 60%) hand sanitizer dispensers in prominent spots in workspaces.
Ensure the availability of masks, along with appropriate trash cans for their disposal.
Restrict workers from sharing personal items with coworkers and waving and kissing on the cheek.
Place posters with preventive measures at strategic points in the workplace. (Support material https://www.igssgt.org/covid-19-sala-virtual/materiales-informativos/)

RECOMMENDATIONS FOR CLEANING STAFF

Use personal protective equipment for eyes, nose, mouth, hands and work clothes provided by the company.
Clean and disinfect work environment surfaces (high-contact and common-use objects: handles, railings, telephones, switches, computer keyboards, desk surfaces, etc.)
Keep basic hygiene supplies (water, liquid soap, disposable paper towels, toilet paper and alcohol based (60 to 95%) hand sanitizer
Do not dry sweep. Perform wet mop or mop sweep
MEMBER COMMENTS
WSG Member: Please login to add your comment.