'Retire in Dubai' Programme Announced in Dubai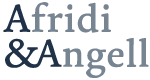 Afridi & Angell was pleased to have advised Dubai Tourism on the testamentary and inheritance framework in Dubai in the process leading up to the much-welcomed announcement of the 'Retire in Dubai' programme.
The announcement, made on Wednesday 2 September 2020 offers resident expatriates and foreigners aged 55 and above an opportunity to retire in the Emirate. As part of the programme, eligible applicants will be provided a Retirement Visa, renewable every five years.
The new scheme, unveiled under the directive of His Highness Sheikh Mohammed bin Rashid Al Maktoum, Vice President and Prime Minister of the UAE and Ruler of Dubai, intends to showcase Dubai as the world's preferred retirement destination. Led by Dubai's Department of Tourism and Commerce Marketing (Dubai Tourism) in collaboration with the General Directorate of Residency and Foreigners Affairs - Dubai, the global retirement initiative aims to boost economic development in the country and enhance its global reputation as a business investment centre.
The initial phase of the programme will focus on UAE residents working in Dubai who have reached retirement age. Interested retirees must apply through the Retire in Dubai website and qualify as an eligible applicant under specified requirements. Applicants must be at least 55 years of age at the time of applying, have valid UAE health insurance and need to meet one of the financial requirements: earn a monthly income of at least AED 20,000 or have savings of AED 1 million or own AED 2 million worth of property in Dubai. Applicants may also make an application for their spouse on the condition the retiree continues to meet the criteria.
A competitive offering is confirmed through the collaborative work of Dubai Tourism and their partners in developing key propositions for retirees covering healthcare, real estate, insurance and banking. The newly introduced global retirement initiative revolves around seven key factors that make Dubai the ideal destination for retirees: a unique lifestyle, convenience, recreation, an active and fit society, proximity and connectivity, a world class healthcare system and legacy management with the DIFC Wills Service Centre offering discounts of up to 35-45 per cent on fees for registration of wills.
Should you have any questions with respect to applying for a retirement visa or on legacy management matters, please contact the authors or your usual Afridi & Angell contact. ■
MEMBER COMMENTS
WSG Member: Please login to add your comment.