With Remote Workers in Different States, What About Jurisdiction?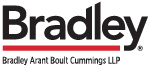 With the explosion of remote work arrangements during the COVID-19 pandemic, employers are more likely to have remote employees who live in different states. A company should examine whether it is actually subject to potential jurisdiction for legal claims in each state where it has a remote employee. In other words, if your company has employees working remotely in other states, can you actually be sued in all of those states? The answer is maybe. By being aware of the factors that are part of the equation, however, you can put your company in the best position to avoid being subject to a lawsuit in every state where you may have a remote employee working.
Personal Jurisdiction and Employment in General
To start with, a state court (where the case is filed is the "forum" state) must have personal jurisdiction over a defendant. In order for there to be personal jurisdiction, the employer must have sufficient "minimum contacts" with the forum state so as not to "offend traditional notions of fair play and substantial justice." Thus, "there must be some act by which the defendant purposely avails itself of the privilege of conducting activities within the forum state" (Burger King Corp. v. Rudzewica, 471 U.S. 462, 475 (1985)). There are further layers to the personal jurisdiction question involving specific versus general contacts that we will not delve deeply into. However, in general, specific contacts would be those relating to the particular subject matter involved in the litigation versus general contacts of unrelated items to the forum state.
Remote Work Cases
Recently, a federal court in Maryland issued a thorough opinion regarding an employee who worked remotely from the company's office, finding that the employer was not subject to jurisdiction in Maryland (Perry v. Nat'l Assoc. of Home Builders, 2020 WL 5759766 (D. Md. Sept. 28, 2020)). In setting out useful guideposts, the Perry court explained:
In addressing whether a court may exercise specific jurisdiction over a nonresident employer in a dispute involving remote work by an employee in the forum state, courts may find purposeful availment where the employer intentionally directed contact with the forum state, such as through some combination of affirmatively recruiting the employee while a resident of the forum state, contracting to have the employee while the resident of the forum state, contracting to have the employee work from the forum state, having the employee attend meetings with business prospects within forum state, and supplying the employee with equipment to do work there. [Emphasis added.]
The court went on to state: "[i]n remote-work cases, however, a defendant's mere knowledge that an employee happens to reside in the forum state and conduct some work from home does not constitute purposeful availment." [Emphasis added.]
Several other recent cases have, in fact, found jurisdiction in the remote employee's state where the employer more proactively engages the employee in that particular state. (See Cossart v. United Excel Corp) (Kansas employer recruited a Massachusetts resident for a sales employee position to conduct sales in Massachusetts); Hall v. Rag-O-Rama, LLC, 359 F.Supp.3d 499, 510 (E.D. Ky. 2019) (the employer purposely availed itself where it "aggressively sought out" the employee to work in Kentucky for the company and provided computer equipment to the employee); Stuart v. Churn LLC, 2019 WL 2342354, at *5 (M.D.N.C. June 3, 2019) (finding purposeful availment where the New York employer hired the employee knowing that he would work remotely from his home, provided an allowance for office expenses, and knew the employee was working to expand the company's business in North Carolina); Williams v. Preeminent Protective Servs., Inc., 81 F.Supp.3d 265, 272 (E.D.N.Y. 2015) (employer availed itself in the forum state when it hired plaintiff to conduct their marketing and communications in New York)).
But again, just having an employee who happens to work remotely in another state will likely not be sufficient to subject you, as the employer, to jurisdiction. Several cases say as much. (See Fields v. Sickle Cell Disease Assoc) (finding no jurisdiction where the employee made the "unilateral decision" to reside in North Carolina and the employer merely accommodated the employee); Callahan v. Wisdom, 2020 WL 2061882, at *12 (D. Conn. Apr. 29, 2020) (no jurisdiction where employee was hired as a consultant and the employee's location in Connecticut was "purely incidental" even though it was known to the employer); Bertolini-Mier v. Upper Valley Neurology, P.C., 2017 WL 4081901, at *5 (D. Vt. Sept. 13, 2017) (the employer's "knowledge and facilitation of occasional remote work" was an "accommodation" but "not a purposeful effort" to have the work conducted in the forum state); Listug v. Molina Info Sys., LLC, 2014 WL 3887939, at *3 (D. Minn. Aug. 8, 2014) ("An agent's decision to work from home in the forum state generally does not bind an entity to personal jurisdiction in that state where the purpose of the arrangement is merely for the agent's personal convenience")).
Thus, generally speaking, just having an employee located in a particular state who works remotely or discussing with an individual in another state about potential employment with the company is likely to be insufficient to confer personal jurisdiction over the company. But there may be a difference when your employee lives in another state from the main company location for his or her personal convenience versus a situation where the company proactively encourages the employee to expand business or serves the interests of the company in that remote state.
Critical Factors
Several key questions emerge for employers to limit potential jurisdictional exposure:
Did you (the employer) intentionally direct the contact or actively recruit the employee in that separate state?
Did you seek out or retain the employee with the intent to develop or conduct business in the forum state?
Did you provide equipment and other assistance for business development or to conduct existing business in the forum state?


If the answer to any of these questions is "yes," you could find yourself being subject to jurisdiction in that foreign state.
Or…
Did the employee voluntarily move to another state without the employer's express knowledge or approval?
Does the employee simply live in another state while working remotely for your company for his or her personal convenience?


These points would be favorable for the employer to argue that it should not be subject to jurisdiction in another state where the remote employee happens to live.
Have a Clear Policy
The company should have a clear Remote Employee Policy to assist in limiting the potential of being sued in other states. The policy should spell out that telecommuting (in another state) is for the personal convenience of the employee, not something mandated by or performed for the benefit of the employer. A good, clear policy will better position your company to show that it did not purposefully avail itself of jurisdiction in the remote worker's state. It would also be a good idea to have all your company rosters up to date and know where each of your employees is geographically located.
The number of remote employees has obviously increased and may continue to trend upward for the foreseeable future. You should take inventory of each of your remote employees and the jurisdictional implications for each state involved. By analyzing the status of each of your remote employees and having a solid remote work policy you can best position yourself to avoid being subject to jurisdiction in states where you may not have a brick-and-mortar location or other extensive connection.
Link to article
MEMBER COMMENTS
WSG Member: Please login to add your comment.