Sweatpants in the Workplace? Dress Code Considerations When Returning to the Office During a Pandemic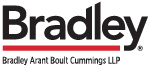 Months of working from home have made at least one thing clear – the "Freshman 15" has nothing on the COVID-19. Boredom, stress, and ease of access to the refrigerator has caused many employees to trade in their suits for sweatpants and their heels for flip-flops. As offices see more and more employees return to work, employers may want to consider taking proactive steps to curtail such casual attire in the workplace.
Can employers require a dress code?
Yes. Dress codes have permeated workspaces for decades and this will likely not change. If you already have a policy in place, remind employees of the policy before the return to the office. If you do not have a dress code policy but expect employees to return to work in something other than yoga pants, you should implement a policy before the return to the office and circulate it.
What are the potential legal implications of a dress code?
A key attribute of a successful dress code policy is uniform enforcement. Failure to apply the dress code across the board can lead to several legal concerns. In short, do not enforce your dress code in a way that is, or appears to be, discriminatory. Employees are protected from discrimination based on race, color, religion, sex (including sexual orientation and gender identity), national origin, age, disability, genetic information, and any other class protected by applicable law. Employers should make sure that their dress code policies do not discriminate against any of these classes. A couple of examples:
Do not place a higher burden on women than men, such as requiring women to wear skirts or high heels and not requiring the same of men. Instead, let employees know that they are expected to dress professionally, which means suits and dress shoes.


Have an avenue for someone to seek a reasonable accommodation for a sincerely held religious belief (such as allowing a Muslim woman to wear a head covering) or a disability (such as shoes that address an orthopedic issue). You do not have to grant the accommodation if it would cause an undue hardship.


Can I include masks as part of the dress code?
Many employers ask whether they can require their employees to wear masks. The short answer is —(typically) yes. The Equal Employment Opportunity Commission has determined that employers can require employees to wear masks in most cases (see questions G.2 – G.5 for guidance). You should be cognizant of the Americans with Disabilities Act and religious protections when implementing a mask mandate. For example, if an employee has health reasons preventing him or her from wearing a mask, you should consider whether a reasonable accommodation would allow the employee to perform the essential functions of the job (assuming no undue hardship issue). A similar situation may arise if a mask impedes an employee's ability to wear a particular religious garb.
Takeaways
The COVID-19 pandemic may have forever altered many workplaces, but you can still expect your employees to show up to work appropriately dressed for work. As you return to your workplace, keep the following in mind:
You can still enforce or adopt traditional rules, such as dress codes.


Make sure your dress code does not discriminate or appear to discriminate against employees based on their race, sex, or other protected status.


Have a clear path for an employee to request a reasonable accommodation for a disability or a sincerely held religious belief. Make sure your supervisors understand that there may be exceptions to the dress code and document the reasonable accommodation process.


Link to article
MEMBER COMMENTS
WSG Member: Please login to add your comment.