Newsletter: Fintech Legal News in Argentina - Edition No. 13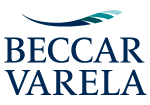 In this newsletter you will find a selection of the main legal news related to the fintech and digital banking market in Argentina.
3.0 transfers
New open and interoperable model for instant payments
As we anticipated in previous bulletins, the Central Bank (BCRA) completely updated the system of immediate electronic payments existing until now, taking it to a much more ambitious, interoperable and open model, which aims to interconnect bank accounts and accounts on an equal footing. non-bank payment methods, following the open banking guidelines.
This new model, called "Transfers 3.0", was approved by the BCRA's board of directors on October 29 and was regulated by Communication A 7153 of October 30.
The general principles that will govern this system are the following:
It will allow transfers and payments between bank accounts (CBU) and non-bank payment accounts (CVU) offered by PSPs, indistinctly.
It will be an open system (from any Bank / PSP to any other Bank / PSP).
It will be used for payments to businesses and also for non-profit transfers.
It will allow capturing payment instructions through QR Code, debit or prepaid cards, contactless systems, and other technologies that may be implemented in the future.
It will be available 24/7/365, with an operating level of 99.92%.
Transfers will be credited in a maximum of 15 seconds.
It can be transferred between accounts in Pesos (for up to 15,000 UVAs per day) and between accounts in Dollars (for up to US $ 12,500 per day).
Internal transfers should have the same treatment as external transfers.
Competition and interoperability between different payment schemes that offer the same service are encouraged.


In this last sense, the new regulation also provides for different functions within the immediate electronic payment schemes: Administrator, Account Provider, Authorizer, Operator, Clearinghouse, Settler, Originator, Receiver, Transferor, Initiator and Acceptor. Banks and PSPs may exercise more than one function at the same time and will be subject to the same rules when they assume similar roles.
The role of Administrator (who is the one who will set the rules and contracts for the rest of the functions) must be authorized by the BCRA. Initially, COELSA, Interbanking, Prisma and Link were designated as such.
In order to guarantee interoperability, the BCRA also created a Standardized Payment Interface (IEP), which will function within the orbit of the Interbank Payment Methods Commission (CIMPRA), with relevant participants from the sector, and which will establish the technological standards for interconnection, including through APIs.
Regarding costs, a 0.8% cap is established on the commission that may be charged to businesses and that will be distributed among the different actors according to the size of the business involved. A free tranche for 3 months is also foreseen for businesses with up to 1,000 billing UVAs. Payments will be free for Users of Financial Services and for transfers between accounts owned by the same person.
The new system foresees a first phase of implementation for December 7, 2020, whose main innovation will be the interoperability of the QR Code. An intermediate phase is then planned for May 31, 2021, and the system is expected to be fully operational by November 29, 2021.
The BCRA also modified the operation of the traditional electronic transfer system between bank accounts (now called "Batch Transfers"), which will have a crediting period of 24 hours (in Pesos) and 48 hours (in Dollars).
Modifications to the regulations on Non-Financial Credit Providers
Subject to credit fintechs to the Financial Entities Law
Through Communication "A" 7146 of October 22, the BCRA established a series of measures applicable to Non-Financial Credit Providers, defined as "those legal entities that, without being financial entities in accordance with the Financial Entities Law, carry out –as a main or ancillary activity– offer of credit to the general public, granting on a regular basis reached financing ".
In this sense, it was established that they will be subject to the Financial Entities Law, as well as to a series of regulations established by the BCRA (relating to publicity and transparency in terms of interest rates, user protection, informational transparency regimes and claims, among others) for the financing granted, whether the credit offer is made in person or through electronic or remote means.
The scope of this measure is quite broad, thus comprising -among other subjects- credit fintech companies, credit card issuers for financing that are not governed by the Credit Card Law, and credit card sales companies. household appliances that offer financing.
Due to this regulation, as of December 1, 2020, all non-financial credit providers and non-financial companies that issue credit or purchase cards - for financing not included in the Credit Card Law No. 25,065 - They must be registered in the BCRA's "Registry of Other Non-Financial Credit Providers" when they have granted financing for an amount greater than AR $ 10 million, regardless of whether or not they received assistance from financial entities.
Let us remember that, previously, this obligation was established when the amount of financing reached would have been greater than AR $ 20 million, and only for the purpose of accessing credit assistance from financial entities.
This registration will not imply authorization to carry out financial intermediation operations, public fundraising, advertising or use of denominations reserved for banks, or that raise doubts about their nature, individuality or purpose.
Non-financial credit providers must also submit an annual compliance report to the BCRA, prepared by registered professionals.
The reporting and publication of information obligations will be gradually applicable from January 1, February 1 and March 1, 2021.
By being subject to the Financial Entities Law, non-financial credit providers and their authorities will be subject to the sanctions imposed by said law for banks, in the event that they fail to comply with the rules issued by the BCRA.
Exhibition of means of payment
Clarifies in which cases it is for informational purposes
Through Resolution N ° 449/2020 of October 23, 2020, the Ministry of Internal Trade established that all suppliers of goods and services must inform at their points of sale and on their web pages all means of payment that they accept , whether electronic and / or of any other type.
For these purposes, suppliers must place posters and / or identification or similar elements, both on the windows of their establishments and on the checkout lines, as well as on their web pages, displaying precisely and clearly visible the means of payment. accepted.
The Resolution also clarifies that the posters, identification elements, logos and / or the like, of up to a maximum surface of 300 cm2, used by suppliers, will be considered exclusively informative elements for consumers.
The latter is of particular relevance, given that it could help resolve a long discussion between the means of payment and some local tax authorities regarding when the display of the means of payment is for advertising or informational purposes only.
"Collaborative Production of Knowledge Economy" Program
Aims to provide financial assistance to innovative projects
Through Resolution No. 240/2020, the Ministry of Industry, Knowledge Economy and External Commercial Management created the "Collaborative Production of Knowledge Economy" program, in order to provide financial assistance to certain innovative projects.
As established in the Resolution, the objective of the program is to provide financial assistance to projects that: (i) combine at least two activities provided for in the amended Law for the Promotion of the Knowledge Economy (with certain exceptions); (ii) promote economic reactivation; and (iii) are carried out by two or more legal entities in a collaborative and joint manner.
For such purposes, benefits may be granted consisting of access to credits at discounted rates for up to AR $ 100 million, as well as Non-Refundable Contributions (ANR) of up to AR $ 24 million.
It is one of the first standards in our country that seem to promote and be inspired by the trend of open innovation.
Failure declares the seizure of a digital wallet
It was a Mercado Pago account
Through a judgment of September 17, 2020, Chamber I of the Civil and Commercial Appeals Chamber of Lomas de Zamora made room for a request for a precautionary measure to declare the seizure of a digital wallet, in the case "MRE C / MLA s / collection of fees ".
The magistrates maintained that there are no doubts that fintech companies, without being subject to the BCRA's control, carry out banking and financial activities, and that they have disruptively generated paradigms, trends and changes to which justice and its operators must adapt .
In this sense, the court understood that, since fintech companies (in the particular case of a payment account) can administer, intervene, participate and / or mediate in the transaction of goods, credits, securities or assets of third parties; they are part of the common pledge of the debtor's creditors and, consequently, are attachable by their creditors.
More impulses to the MiPyME Electronic Invoice
The Open Circulation System is implemented
Resolution No. 103/2020 of the Secretariat of Small and Medium-sized Enterprises and Entrepreneurs, in charge of the Ministry of Productive Development of the Nation, established new measures that have the effect of further promoting the use of electronic invoices by the pymes.
To this end, the BCRA was authorized to implement the "Open Circulation System for Electronic Credit Invoices for MSMEs" as a tool for over-the-counter circulation, negotiation, transmission and cancellation of Electronic Credit Invoices.
As a consequence, financial entities must adapt their systems as soon as possible so that the Electronic Credit Invoices for MSMEs can be managed like electronic checks.
For more information or clarification on these issues, please do not hesitate to contact us.
Link to article
MEMBER COMMENTS
WSG Member: Please login to add your comment.