Bulletin Real Time: Latest News
by Juan Puerta
Published: March, 2021
Submission: March, 2021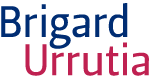 Norms are issued for individual selective isolation with responsible distancing.
The National Government issued a new decree to regulate selective distancing, individual responsibility and economic reactivation that will govern until May 2021. Among the novelties of this new regulation are: (1) The instructions given to the authorities local to strictly comply with the regulations on the national vaccination plan against Covid-19; (2) The express authorization of the sale and consumption of intoxicating beverages in restaurants; and (3) Local authorities may conduct pilots for the consumption of intoxicating beverages in gastrobars, with prior authorization from the Ministry of the Interior. The activities expressly prohibited may be developed through pilot plans.
Extension of the health emergency throughout the national territory
The Ministry of Health extended the validity of the health emergency throughout the national territory until May 31, 2021. This decision incorporates a new concept of agglomeration, from which the allusion to the number of people is eliminated and the distancing is established as the central axis physical. Consequently, the presence of people in open or closed spaces in which it is not possible to keep the physical distancing established in the respective biosafety protocol will be considered agglomeration; Likewise, it will be presented when the arrangement of the space and the distribution of the furniture and furnishings make it difficult or impede the distancing.
Colombia has a temporary immigration status for the Venezuelan migrant population
The President of the Republic issued the Temporary Statute for the protection of migrants from Venezuela, which includes a registry of migrants and a protection permit, which will be valid for 10 years. The purpose of this regulation is to create the Temporary Statute of Protection for Venezuelan Migrants Under the Temporary Protection Regime, defined as a legal protection mechanism aimed at the Venezuelan migrant population, through which it seeks to generate the information registry of this migrant population and the granting of a temporary regularization benefit.
Link to article
MEMBER COMMENTS
WSG Member:
Please login to add your comment.