Consumer Protection Department Report Secretariat of Commerce Resolution No. 485/2021: Law No. 27,545 – Regulation of Subsection c) of Article 7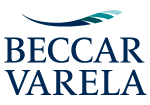 Secretary of Commerce Resolution No. 485/2021, published in the Official Gazette on May 12th, 2021, regulates subsection C) of Article 7 of Law of Supermarket Shelves No. 27,545 [1], which establishes that the cheapest products per unit of measure must be situated at an equidistant height between the first and last shelf.
The Resolution establishes that the value to be considered is the lowest in the price list offered to the consumer on a "non-transitory basis", i.e., the lowest price may not arise from offers, bonuses, or discounts of any kind and it establishes the list of products that are included in the Resolution for its commercialization in retail stores [2].
Moreover, the cheapest product must be displayed with signs perpendicular to the shelf with the legend: "LOWEST PRICE per unit of measure Law 27,545".
This Resolution is valid within eight business days after its publication in the Official Gazette (that is, on May 24th, 2021).
____________________________________
Notes:
[1] The stores included in the supermarket shelves law that must comply with this resolution are defined in Law No. 18,425, which describes the characteristics that must be met to be included in each category (for example, stores' surface). Among others, it includes supermarkets, self-service food and non-food products, superstores, and wholesale supply organizers.
[2] Fresh milk, butter, cream cheese, drinkable and non-drinkable yogurt, covers for tarts, mayonnaise, canned and pureed tomato, dried pasta, rice, cornflower, sunflower oil, breadcrumbs and batters, wheat flour, packaged bread, water cookies, "yerba mate", jams, sweets and jellies, "dulce de leche", white sugar, still water, deodorants and antiperspirants, toilet soap, shampoo, conditioner, cotton, toothpaste, infant and adult diapers, sanitary pads for women, liquid soap, powder and fabric softeners, liquid bleach (except for clothes), detergent, floor cleaners, repellent, toilet paper, and kitchen rolls.
Please, do not hesitate to contact us should you require any further information on this matter.
Sincerely,
Agustín Waisman
Noelia De Belder
Link to article
MEMBER COMMENTS
WSG Member: Please login to add your comment.