New EEOC Facts on Getting "Vaxxed" and Getting Back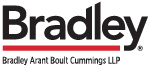 The EEOC updated its very clearly titled, "What You Should Know About COVID-19 and the ADA, the Rehabilitation Act, and Other EEO Laws," last week to provide some much needed guidance on COVID-19 vaccine issues. While the EEOC's guidance is helpful, not surprisingly, it leaves open some questions. Section K of the guidance addresses vaccines, so the references below are to the specific questions and answers in that section.
Employers can mandate vaccines.
Nothing has changed on this front. You can mandate that employees get vaccinated, but will need a process to consider reasonable accommodations for disabilities, sincerely held religious beliefs, and pregnancy.
You can ask if an employee has been vaccinated.
K.9 reiterates that asking an employee if he or she has been vaccinated or requesting documentation of vaccination is not a disability-related inquiry. If the employee says no, don't ask why (as that could elicit disability-related information). Also, if the employee provides confirmation of vaccination, it is confidential medical information and must be kept confidential.
What if you are merely incentivizing employees to get vaccinated?
For those employers who opted to encourage rather than require the vaccine, the guidance provides some help on employee incentives (K.16 and K.17). What you can offer as an incentive depends on whether you or your agent are providing the shot. If you are giving the shot (which means you will be asking all of those medical inquiries that have to be asked before you can give the vaccine), then (1) the questions have to be job related and consistent with business necessity and (2) any incentive has to be nominal. The first part is that you (rather than a pharmacy or health department) are asking the medical questions — and you can only ask current employees medical questions that are job related and consistent with business necessity. The second part is that because you are asking the questions, you can't offer an incentive that may coerce an employee into answering. Even if the incentive is only to encourage vaccination, you are still asking the questions, so you need to offer something that no one will feel that they just have to have.
On the other hand, if you are not giving the shots — you are just telling employees to bring proof of vaccination to get the incentive — you have more leeway. Because you are not asking those pre-vaccine medical questions, employees will not feel that they have to disclose their confidential medical information to get the incentive, so you can offer something more substantial.
Something to keep in mind on the incentive side: The vaccines are pretty much available to everyone at this point, so your employees who want the vaccine have probably gotten it. You should think about whether incentives will really increase the number of your vaccinated employees or just cause division among them.
Be ready to talk about reasonable accommodations.
There has been a lot of talk about the interactive process in which all employers have to engage if an employee requests a reasonable accommodation for a disability or sincerely held religious belief. In K.2 and K.5., the guidance outlines the kinds of reasonable accommodations you should consider in those circumstances. While these are not groundbreaking ideas, this is a pretty good checklist, and thoughtful employers should be sure to consider all of the options listed — face masks, social distancing, modified or staggered shifts, changes to the work environment (e.g., improved ventilation or limiting contact with others), periodic testing, telework, or voluntary reassignment to a vacant position. Are these alternatives reasonable in your location and for the position at issue? Remember that if the accommodation requires you to eliminate an essential function of a job, it is not reasonable. In coming to that conclusion, make sure the function is, in fact, essential.
K.11 provides guidance on what to do with your fully vaccinated employees who request accommodations for an underlying disability because they are afraid of the heightened risk of severe illness from COVID-19. Just because there is a vaccine doesn't mean that these employees won't request accommodations. This guidance sends a clear message that employers need to be ready to engage in the interactive process with these employees as well.
Link to article
MEMBER COMMENTS
WSG Member: Please login to add your comment.