Renewable Energy Project Developers Should Pay Closer Attention to Stakeholder Management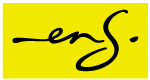 In this recent
article
published in
Engineering News,
WSG Member Mihlali Sitefane, Senior Associate at ENSafrica, provides insightful information on the importance of renewable energy project developers paying closer attention to stakeholder management to avoid pitfalls.
Renewable energy project developers should pay closer attention to stakeholder management, advises law firm
Renewable energy project developers need to prioritise stakeholder management to avoid pitfalls later on, says law firm ENSafrica natural resources and environment senior associate Mihlali Sitefane. She notes that the management of key stakeholders is often not a priority, compared with the urgency and the need to operationalise renewable energy projects – "often [a] short-sighted approach".
Failure to prioritise stakeholder management in the development of renewable energy projects, says Sitefane, may result in these projects being stalled and could introduce challenges which may have a bearing on the success and longevity of projects. In the context of renewable energy projects, stakeholders include landowners, local communities, lawful occupiers, developers, neighbouring operations, municipalities, farmers and any person or group of persons who may affect or be affected by the development and operationalisation of the project.
She notes that stakeholders are different, thereby making it "crucial" to ensure different types of stakeholders are not only identified, but are classified and prioritised accordingly. For example, stakeholders who have rights to land are key and must be clearly identified. "This is important for concluding certain agreements, such as sale of land agreements, servitudes or leases and in establishing what their terms of engagement are," says Sitefane.
Depending on the location of the land and its current use, stakeholders who have rights to land may include individual owners, communities, farmers, associations and, in some instances, municipalities and mining companies.
"Failure to properly engage these stakeholders will stall the project because the surface or land rights, for purposes of constructing the plant or other necessary infrastructure, would not have been secured," she warns. In instances where land is owned by a community (as defined in the Interim Protection of Informal Land Rights Act, 1996), the community would need to consent to the alienation of any of its rights regarding the land.
An example is a case between Maledu and others against Itereleng Bakgatla Mineral Resources and another, whereby it was insufficient to merely engage and conclude surface-related agreements with the tribal authority involved without consulting and engaging the lawful occupiers or owners of the land concerned. "This task may seem simple, but practically, it may involve extensive consultation with many people, and reaching a consensus may be arduous," says Sitefane.
Similarly, land identified by renewable energy developers may already be ring-fenced for another purpose, such as mining activities, rehabilitation efforts in line with existing environmental approvals, township establishments and other commercial purposes. Nonetheless, she says timeous and effective engagement with these stakeholders increases the chances of ensuring that mutually-beneficial commercial terms have a greater possibility of being agreed upon by all parties.
From an environmental law perspective, Sitefane says it is imperative to determine whether any interested and affected parties in the area are likely to oppose or appeal the requisite environmental authorisations, which may lead to the suspension of these authorisations pending the outcome of the appeal.
"This determination requires a proactive approach, as opposed to a reactive approach where the project is delayed because of ineffective stakeholder engagement," she notes. All aspects considered, Sitefane points out that the approach to stakeholder management must not be a "box-ticking" exercise for the sole purpose of obtaining the requisite licences and authorisations, and securing land rights.
Rather, she says, stakeholders must be seen as fundamental to the success of the renewable energy project. "Developers must proactively plan for the management and engagement of stakeholders at inception, with a long-term view of maintaining relationships, and enjoying long term operational success that has the full buy-in of the relevant stakeholders."
MEMBER COMMENTS
WSG Member: Please login to add your comment.